Winner of Survivor: Africa (Season 3): Ethan Zohn
Ethan Zohn was named the winner of Survivor: Africa (Season 3) during the finale on January 10, 2002. He defeated runner-up Kim Johnson by a vote of 5-2. At the time of his win, Ethan was a 27-year-old professional soccer player from New York City. Ethan made it to the end with a tight alliance and a strong social game. He was the first male winner to never receive a vote against him at tribal, and was the first player to win by more than 1 vote.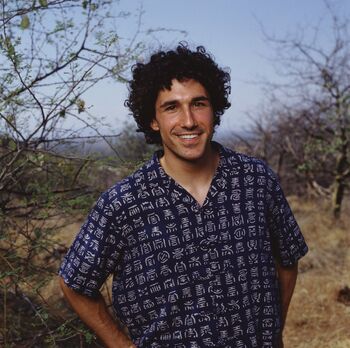 In addition to Survivor: Africa, Ethan competed on Survivor: All-Stars (Season 8). He was the last returning winner in the game, making it all the way to day 21, finishing in 11th place.
He also appeared on The Amazing Race 19 with fellow Survivor winner Jenna Morasca, where they finished in 10th place after being eliminated on the second leg.
Ethan Zohn's Appearances on Rob Has a Podcast