It was bound to happen… Gary Busey became the latest player to be fired by Donald Trump on the Celebrity Apprentice. Rob is joined by Eric Curto (@RealityRecaps) to discuss the latest episode of the All-Star Celebrity Apprentice.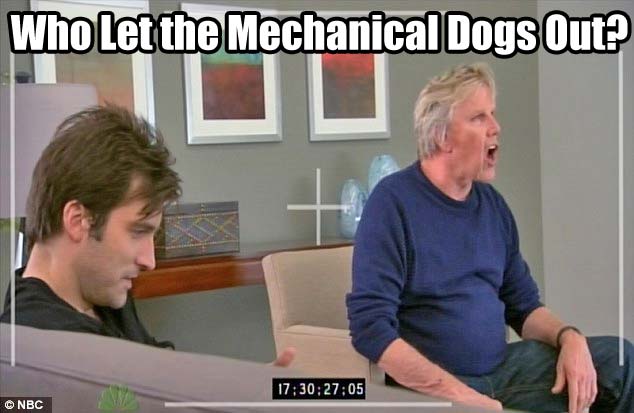 It was a week where Gary Busey was the project manager for the Plan B team taking on Lil' Jon and Team Power. The teams came up with ideas for a commercial for LG's lineup of refrigerators, washing machines, televisions and smart phones. However, most of the drama in this episode centered around Gary's vision for the commercial which was for him to become a mechanical dog.
Rob and Eric discusses all of the angles of Mechanical Dog-gate from this weeks episode including Penn Jillett and Lisa Rinna's involvement in the creative process. Plus, we examine Gary's casting of a wife and a daughter that are approximately the same sage and the bizarre ending line of the video which was "take it slow and let nature take over".
Plus, Rob and Eric broke down the final five players in the game and try to determine who is going to be hired as The Celebrity Apprentice. Rob and Eric both believe the final three will be Trace Atkins, Lil Jon and Penn – those the guys differ on which two will be the final two players in the game.
Subscribe to our Celebrity Apprentice Podcast: http://www.robahasawebsite.com/CApodcast
Watch Gary Busey's Commercial For LG: