Coming to you live(ish), from the basement of my house in Colorado, it's "The Bachelorette" preview. My name is Terry Terrones and when I'm not devouring all things Bachelor, I'm the media columnist at The Gazette, the daily newspaper in Colorado Springs. Aside from covering the TV, film, comic and video game industries, I've been writing a Bachelor/Bachelorette column for my newspaper's website for three years (you can read some of my previous work 
here
, 
here
 and 
here
).
However, after talking with Rob a couple months ago and discussing our shared love of reality TV, my Bach coverage is moving from my newspaper over to Rob's apartment for your enjoyment (hopefully).
But why is a dude writing about a show like "The Bachelorette?" Glad you asked. Like many of you, I just can't get enough of America's favorite guilty pleasure. And also like many of you, I think the Bachelor/Bachelorette franchise is the funniest show on television.
None of it is to be taken seriously and all of it is subject to lampooning, so expect a lot of jokes at the bachelor's and Desi's (this season's bachelorette) expense. It's just fun to make fun of.
Here's an idea of what you can expect from this blog. Every week I write a Bill Simmons-style running diary of each episode. It comes complete with unusual links, maybe a youtube clip or two, the occasional quip from my wife who watches the show with me, and (if we're lucky) some kind of tabloid fodder I've discovered regarding one of the contestants. These diaries usually run between 2000-2500 words so if you're a fan of the show, you'll certainly be getting your money's worth with this blog.
The format for this post is a little different. I have access to ABC's media website, so I watched a number of short clips on several contestants and most of the first episode that will air May 27. I wasn't able to watch the rose ceremony so I won't be giving away any spoilers, but this preview should help you get a better feel for a few of the contestants who could make this season interesting. I'm focusing on 7 of the 25 bachelors, one of which received the night's first rose (you'll have to guess which one) and another that's the John Cochran of this season.
Let's get started with a look at Desi first.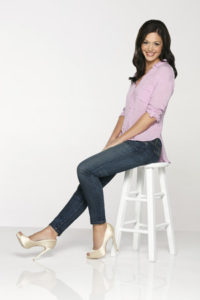 The Bachelorette
Name: Desiree (Desi) Hartsock, or as I like to call her Cute Katie Holmes
Occupation: During her season of "The Bachelor" Desi was listed as a wedding dress designer but her current ABC bio says that's what she "hopes" to do. Let's just assume that since she lives in LA and doesn't list an actual job, that she's a waitress/actress.
Hometown: Northglenn, CO. Woohoo! The 303 is in the house!
Last Season
: Desi came across as sweet and lovable. Sadly her 
douchey brother
 ruined Desi's chances with Bachelor Sean Lowe because he didn't believe Sean was on the show for "the right reasons." She finished fourth.
This Season: Every year the woman playing the Bachelorette has to have an angle. Last time on "The Bachelorette" Emily Maynard was portrayed as the sweet single mom who loved her daughter enough to leave her for several months while she traveled the world looking for a potential mate. This season Desi will be portrayed as an Oliver-esque, poor girl with a heart of gold. Expect the name "Cinderella" and the word "fairytale" to be dropped more than a few times.
Prediction: Desi will pick a man more beautiful than she is and dump him three weeks after the season finale. Of course, this is a prediction you can make for every season of this franchise.
The Bachelors (the interesting ones, so far)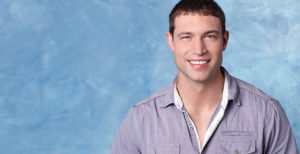 Name: Bryden, aka Captain America
Occupation: Soldier
Hometown: Havre, MT
Archetype: Sensitive, caring, yet manly. How is he sensitive? We see him playing with his dog.
Potential Plusses
: He comes across as very down to earth and humble. Sort of like a better looking 
Ryan Sutter
. And did I mention he loves his dog?
Potential Negatives: He's in the military. Not only is the job dangerous but loved ones are frequently separated from each other. Not good for relationships. He's also only had one serious relationship and when it ended he joined the military. Might be a sign he doesn't handle rejection well.
Questionnaire Handwriting Analysis (all the contestants filled out questionnaires by hand and they are viewable on the ABC website): Writes like a 5-year old boy
Shoe Size: 11
Prediction: Desi will break his heart near the end of the show and he'll become the next Bachelor.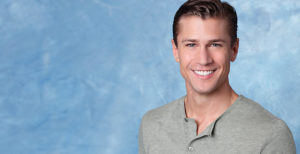 Name: Drew, aka Mr. Unavailable
Occupation: Digital Marketing Analyst (I have no clue what that is)
Hometown: Scottsdale, AZ
Archetype: Athletic guy who loves to work out and do outdoorsy stuff.
Potential Plusses: His parents divorced at a young age, his dad was an alcoholic, he has a mentally handicapped sister. That might not sound like a plus but Desi, whose parents have been married for 35 years, might see Drew as someone she can help. There might be some Florence Nightingale-esque stuff going on here.
Potential Negatives: From my experience, people who were forced to grow up at a young age can have trouble emotionally connecting with people as adults. Of course, so can anyone who goes on a reality show to find a life partner.
Questionnaire Handwriting Analysis: Writes in all caps. Not sure if he's yelling at me or not. Proceed with caution.
Shoe Size: 11.5
Prediction: Desi will like Drew but he won't be "emotionally available" and she'll cut him loose.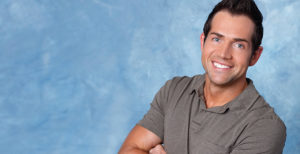 Name: Zak W., aka The Situation
Occupation: Drilling Fluid Engineer (insert your own inappropriate joke here)
Hometown: Dallas, TX
Archetype: Buff, jokey, bro. He walks out of the limo on night one shirtless and asks Desi, "Will you accept these abs?" Zack K. remains shirtless the ENTIRE episode.
Potential Plusses
: The plusses are all for viewers. We've seen in the past how good looking men with an attitude can hypnotize the bachelorette (Remember 
Bentley
?). I'm hoping he's just like that. It's good for viewers, horrible for Desi.
Potential Negatives: Bros tend to suck all the fun out of the bachelor house for viewers. Guys like Zak K. like to chill with the fellas, throw footballs, grill and crack jokes. The other men who are there for the "right reasons" take things much too seriously and get caught up in the drama of the process. The latter is much more entertaining to watch.
Questionnaire Handwriting Analysis: Writes like he's in sixth grade, seems just as mature.
Shoe Size: 11.5
Prediction: Zak will play the bad boy role and have Desi eating out of his hand until she spies him yelling at a local during a trip to Spain and she finds out what kind of guy he really is.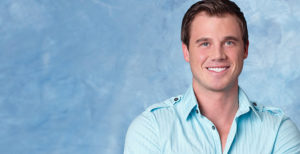 Name: Ben, aka Wonder Bread
Occupation: Entrepreneur (I think that's code for drug dealer)
Hometown: Lubbock, TX
Archetype: The family man. Ben is one of four single dads this season.
Potential Plusses: For Desi he looks too good to be true. In the premiere his son Brody came out of the limo first and Desi melted faster than a popsicle in summer. Smooth move on Ben's part. For fans though, ugh. Not a lot of plusses here. He's too nice and too wholesome. He's like a loaf of Wonder Bread or a box of Saltines. Boring.
Potential Negatives: Can a guy be too nice? Yep.
Questionnaire Handwriting Analysis: Doesn't write in complete sentences or begin with capital letters. If I was his English teacher I'd fail him.
Shoe Size: 11.5
Prediction: Ben has the potential to go very deep in this game. Desi even says he's, "husband material." I wouldn't be surprised if he made it to the final two.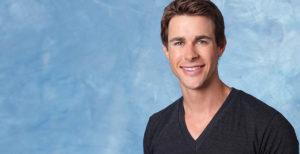 Name: Robert, aka Ryan Gosling
Occupation: Advertising Entrepreneur (a very open drug dealer)
Hometown: Glendale, AZ
Archetype: The brooding romantic.
Potential Plusses: At first I thought Robert had no shot. In the season premiere he had a small feature about his life in advertising (his company is the one that came up with the idea for those signs people wave on the street) and he seemed to be a bit of a flake. But once I saw him at the cocktail party, he had a very Ryan Gosling-ish vibe to him. I'm ready to hear my wife talk about this guy way too much.
Potential Negatives: He's the guy who came up with those annoying signs people spin around like nunchucks. That's lame.
Questionnaire Handwriting Analysis: Has the same penmanship as Noah from "The Notebook." What's going on here?!?
Shoe Size: 12
Prediction: Robert and Desi will hit it off but her parents won't approve of him after meeting him during the hometown date. She'll let him go for some other guy but they'll reconcile in the season finale. It will be the most dramatic. Rose ceremony. Ever.
Guys who have no shot but are interesting anyway
Nick R. – Nick is a tailor/magician. That's quite an odd combination. He seems like a nice guy and is kind of funny, but unless Desi has a thing for Michael Scott types, he has no chance of getting the final rose.
Larry
 – Larry is an ER doctor from Kansas and he reminds me a lot of Cochran from "Survivor." He's smart but a bit socially awkward, so he's instantly an underdog. When he got out of the limo and tried to do something gimmicky to impress Desi, it ended up going very badly. During his one on one conversation with Des, he took off his glasses about five times like a drunk Clark Kent. Hopefully for Larry's sake, he can shake off his Cochran-esque South Pacific beginning and have a Caramoan ending. But I wouldn't count on it.