Each week during Survivor: Winners at War, RHAP blogger Matt Liguori will rank the players to determine who is playing the best and worst games.

---
Survivor: Winners at War Preseason Power Rankings
It sure is hard to believe we're finally here. We've always thought about the possibility, but probably never believed it would ever come to be. Somehow here we are, in the two weeks before an All-Winners season of Survivor is set to premiere. This cast is iconic, legendary, and impossible to compare to any cast before it. It's probably fair to say that most fans regard Heroes vs. Villains as the best Survivor season to this point, and it's insane to think that we're likely preparing for a season that will take that crown.
With all that excitement getting your blood pumping, allow me to bring you back down to earth with a reminder about the elephant in the room: the Edge of Extinction. The Edge is a twist fans have already made up their mind on and I don't see anything changing just because we're guaranteed 35 days of Tony building spy-shacks and Kim Spradlin smiling into our souls. The first time we saw the Edge of Extinction, there wasn't much payoff for keeping the eliminated players around (unless your name was Chris Underwood). That being said… this is pretty likely to be the last time we ever see some of these legends out on a Survivor island and for this one final season only I'll say I'm fine it's happening… but no more after this season, Jeff! I know you're reading!
So you've possibly noticed by this blog's title that things are looking a little different around here for this season. We're back to basics! The 3-2-1 format was created to highlight the key players each week without having to waste your time (and mine) reading (and writing) about the Purple Chelseas. But this is All-Winners and there will hopefully be plenty to cover each week, so we're going all-in baby!
If you still want to follow along only the 3-2-1 within my weekly rankings and skip over the rest, it's not that hard to figure out. I'll even throw in some color-coding for you. Keep an eye out for the one-to-watch in blue, the bottom two in red, and the top three in green. See, best of both worlds!

---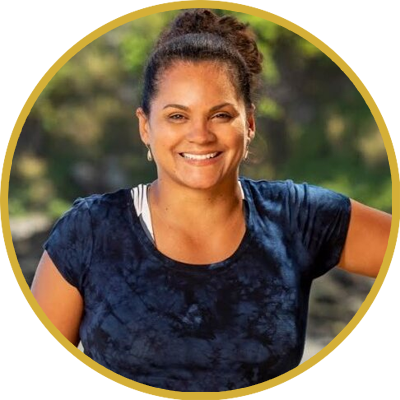 20. Sandra Diaz-Twine
I hate this. I really hate this! Our two-time champ, the Queen, is the one winner who stands out above all the others. Nobody out there wants to see Sandra win her third season before any of them win their second. You have to feel like Sandra will end up at the Edge of Extinction and I don't feel great about her chances of re-entering. Sandra knows how to win, but 19 other players will be standing directly in her way and I don't think any alliance with Rob or Tyson or the 37 texts she's sent out after each new winner was crowned will be enough to get her very far.
---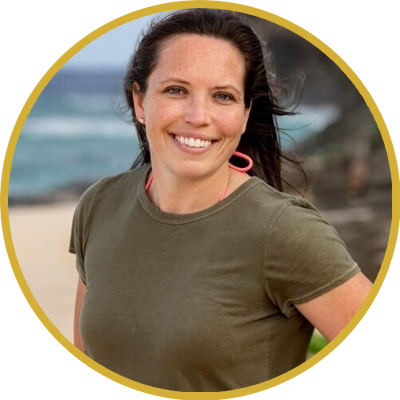 19. Sarah Lacina
Sarah learned a lot from Cagayan, which led her to play one of the most impressive winning games in Survivor history. Games Changers did a great job highlighting all the aspects of Sarah's game that made her win so impressive, which really could hurt her chances this season. I don't see the manipulation she used on Sierra and Troyzan working on many of these winners. Lots of eyes will be on her as she enters the season the reigning female champ (which she's been sure to remind us about once or twice). The target is just too big and I don't think she'll be given much room to play.
---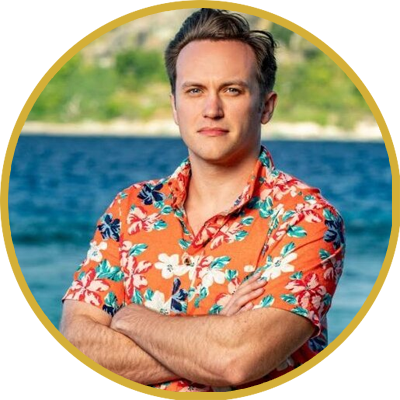 18. Nick Wilson
Nick comes into this season as the newest and second youngest winner (behind Adam). As a player, he comes across as somebody that can't be trusted. In a season that will be heavily influenced by friendships and bonds that were formed over the past two decades, Nick is already miles behind. There are too many old-school winners out there who will hesitate to vote for the most recent winner and essentially prove their old-school style of gameplay is no longer relevant. Nick represents everything that those winners are trying to prove that their game can still beat.
---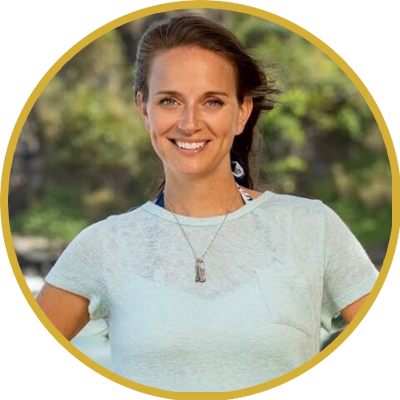 17. Amber Mariano
Amber's connections are already set-up nicely thanks to all the poker her husband has played the past few years. But with the stakes doubled and advantages/in-game currency now involved, Amber will have a lot of catching up to do in all other aspects of the game. Her All Stars win came in a final 2 against Rob after he screwed over a couple jurors who considered him a friend. Even if she makes it that far again, I'm not sure the Amber-style gameplay will impress a 2020 jury. And realistically, if Amber is still in the game down the line it means Rob is probably out, and who is letting Amber near a final 3 if Rob is on the jury convincing everyone to vote for his wife?
---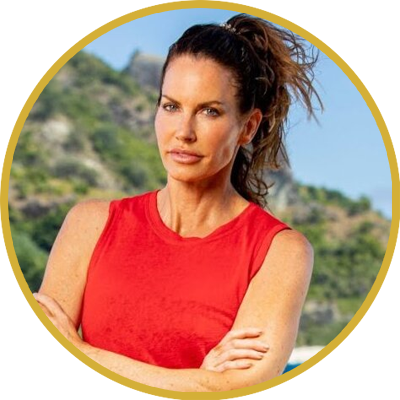 16. Danni Boatwright
Danni's style of gameplay was pretty unique and probably forgotten by most other winners. It's hard to see anyone hesitating to bring Danni deep into the game, and I definitely see her going far. But it's also hard to see a final 3 where Danni is the best of the three options for the win. Probst picked her as his sleeper pick, and I understand why, but I think that's just because we all see her being such a non-threat that nobody will waste time targeting. It's cool to finally have some Guatemala representation back on the show, but I'd be lying to you all if I didn't say I wish this spot had gone to someone like Tina or Vecepia.
---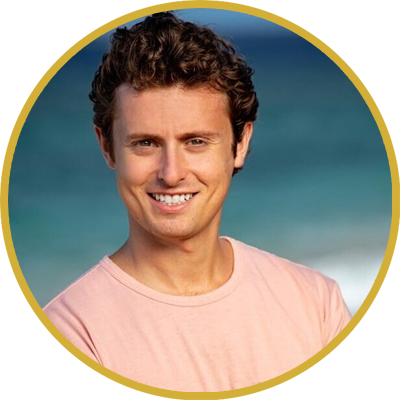 15. Adam Klein
If this were a returning player season with winners but not all winners, I think Adam would be a great winner pick. But as the lines have formed a little more clearly (old-school vs. new-school potential) I worry Adam is in some danger here. Similar to Rob Cesternino coming into All-Stars, Adam may be seen as a threat for being the intelligent super-fan. If he doesn't fit in with the old-schoolers' game-plans, they'll probably want him out early. I love Adam and his win is one of my all-time favorites, but the last time he played he was surrounded by a tribe of nine other millennials and I worry playing with an older crowd might find him on the outs. There are plenty of potential connections for Adam out there, so I'm not as worried for him as I am for Nick.
---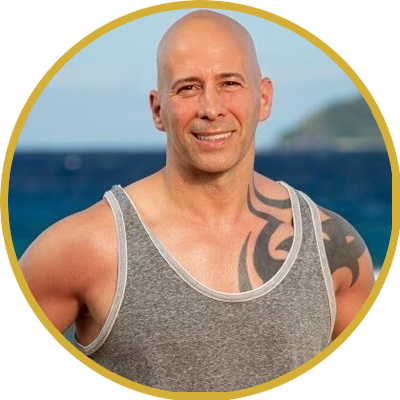 14. Tony Vlachos
Tony was (and likely still is) a huge target due to his win in Cagayan. In Game Changers, he was a big shark in a pond of mostly little fish. Now he's back in a sea full of sharks and he shouldn't stand out as much as he did in 34. It all depends on if he can actually adapt on-the-fly as his pre-season interview would suggest he's going for. I know I said I could see him being a final 3 goat in the preseason roundtable podcast, but Tony is a pretty convincing speaker when he's not talking llama, and there are a handful of younger and/or quieter winners I can see him out-talking if a miracle occurred and he got to the end.
---
13. Boston Rob Mariano
Not many people are coming into this season with more factors working in their favor than Boston Rob. Conversely, not many people are coming into this season with a threat level as high as Boston Rob. Rob has many connections within this cast and that will help him just as much as it'll hurt. Realistically, Rob is way too big of a threat to ever actually win this season. Add in Amber being out there with him and it seems nearly impossible. But Rob's potential to at least make the merge can't be ignored; he's still strong enough to help his tribe early on with both camp life and challenges (don't forget his strength in puzzles). Even though it's hard to see anyone letting him get close to the end, I don't think I can ever fully count Rob out (even with a target the size of Fiji).
---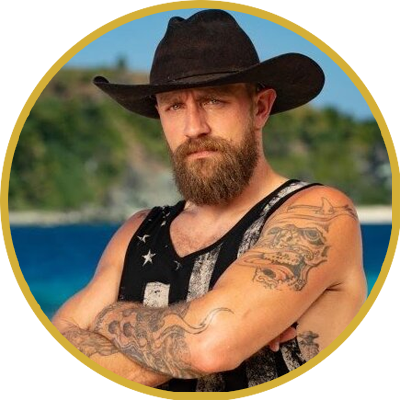 12. Ben Driebergen
My gut-reaction says Ben may be out early because smaller threats will be casualties while the big threats stick together. But Ben fits the mold of someone who stronger players cling onto, feeling comfortable about beating them in the endgame of a returnee season (see: Big Tom or Troyzan). Sure, you probably don't want to let Ben near fire-making, but as a player I'm way less scared of Ben in a final 3 seat than most of the other winners. His win was all about finding idols and this season is filled with people who have found and played many successful idols and advantages in their time, giving him very little leg up. I'll say that there are final 3 scenarios I can see Ben winning given his general light-hearted nature and being one of the many parents out there, which leaves him around the middle of my rankings.
---
11. Yul Kwon
Yul comes into this season with very few connections as one of the winners who has not been heavily involved in the community since his season. He's extremely successful in real life, but that success has kept him from keeping up with reality TV events in the way many others on this cast have. (What a strange problem to have.) I worry for Yul in the early game; having so few connections may result in people targeting him without any feelings attached. But if what I see as a disadvantage turns into an advantage for him, perhaps Yul can find a cozy spot as Jeremy's next Savage, or Tyson's next Gervase and go for a ride with someone who knows they'll have his full loyalty.
---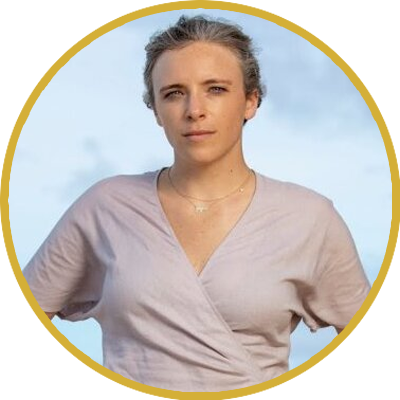 10. Sophie G. Clarke
In South Pacific, Sophie worked with her alliance all the way to the end, meaning there's no reason to view her as any kind of untrustworthy if you're the other winners. But when I first saw this cast, Sophie stood out as having high early-boot potential. It worries me that she comes in on the lower end of having tight-relationships with other winners. She's met plenty of them, but I don't know that any of those bonds will be strong enough. Similarly to Adam I think she may come across as too smart and if she's not on the side of some bigger players they may want to take her out before she becomes a roadblock. Sophie has already beat a Survivor legend in a final 3, but the players out here are going to put up much more of a fight than Albert did. All that said, Sophie hasn't stopped watching Survivor and her analysis of the game is always spot-on, which gives me some confidence that she'll figure something out to at least make the merge.
---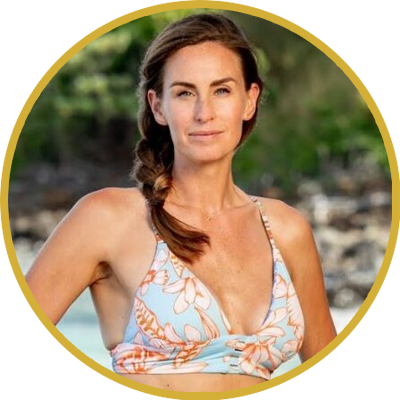 9. Kim Spradlin-Wolfe
I have Kim ranked slightly higher than I genuinely believe she'll do, but it's Kim m'f***in Spradlin and how can I not see a world where she defies all expectations and kills this season just like she did One World. The idea of watching Kim get voted out of Survivor is not something I'm prepared for. She's one of the biggest threats out there, known universally as one of the best (if not the best) winner of all time. Taking Kim out will be a huge notch on someone's belt, just like Sandra was in Game Changers. But she has many friends on this cast and while she is a big threat, she's a great person to shield you if you're anyone with a threat level close to hers. (And then, while they think they're using her a shield, Kim will work her magic and they'll all fall under her spell and next thing you know she's won the game again.)
---
8. Ethan Zohn
I did a draft with Colin Stone last June to pick which players would get the least votes cast against them during season 40 and Ethan was my first pick. Ethan has nothing but respect from the other winners (and the community as a whole) after the life journey he's been through. It's pretty unlikely he's out early, which is a really nice change from how he entered All Stars. Coming into season 40, Ethan doesn't stand out as a threat until you get close to the endgame. Nobody will realistically want to sit next to him in a jury vote, but once we get to that point, Ethan will hopefully have adapted to the modern game and can use some idols or advantages to get to the end. It's been a few years, but the skills Ethan showed back in the day combined with all his life experience and continued viewing of the show over the years leaves me feeling positive about his chances.
---
7. Michele Fitzgerald
Michele has been a popular winner pick since the cast was leaked. A fan-favorite of many, Michele comes into this season as one of the most controversial winners despite being such a regular, normal, non-controversial person. The "Aubry should've won" contingent was loud and Michele dealt with a hell of a lot of backlash, but that can only help her this season if her reputation is "she barely should've won her first time". In reality, Michele won because she's extremely likable and social. She's someone you can easily work with and not feel like they're guaranteed to stab you in the back. I'd love to see her work with Parvati, but the women who work side-by-side with Parvati usually don't come out on top, even if they do make a deep run.
---
6. Natalie Anderson
Natalie is someone who should be set up very well this season, coming in as one of the most low-key intelligent and likable people out there. It's a sentiment similar to what we'd say about Tyson: she'll keep you laughing while planning to cut your throat and you'll still like her after she does it. In San Juan del Sur, the fire was lit underneath her as she was playing hard to get revenge for Nadiya (and eventually Jeremy). This time around Natalie knows she'll need a new motivation to push her everyday, and I hope she can stay under the radar while she figures that all out. Natalie can absolutely win again, but this time her competitors will know how cutthroat she can be.
---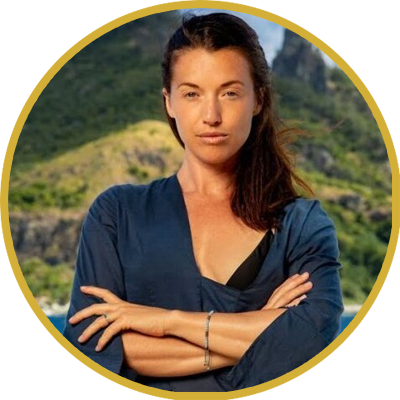 5. Parvati Shallow
Parvati Shallow is one of the biggest names on this cast and most legendary players to ever win; yet somehow, she's someone I'm feeling good about. Parvati is always going to be a fantastic Survivor player no matter how much older she gets from the first few times she played. In her most recent season, she was immediately identified as a huge threat, yet didn't go home early because there's always somebody who wants to work with her. Parvati as a new Mom also adds a whole new layer to her game where we'll likely see her be vulnerable and connect on an emotional level to the other parents. Certainly there's a chance someone calls a shot early to take her down, but if the big targets can stick together she'll be all set to do her thing.
---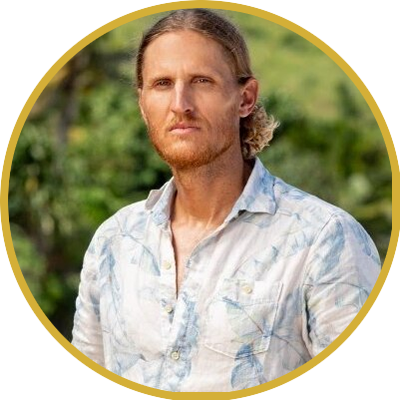 4. Tyson Apostol
Tyson's learned a lot over the years and picked up skills many other winners will never have, even though his win was far from perfect. Tyson could easily win again because he can lie, cheat, and steal without breaking a sweat, and without his allies ever realizing he's doing it. His downside would be that he may have too many friends out there and that puts an extra target on his back, which combined with his charm and intelligence could lead the other winners to take him out early. But with Edge of Extinction in play I can't rank Tyson much lower; even if he's voted out, he can easily win his way back in and sweep a jury vote from all the old and new friends he kept laughing in their time on the Edge.
---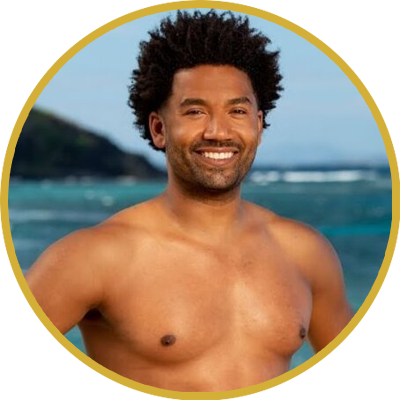 3. Wendell Holland
It's hard to find someone with a more impressive IRL social game than Wendell. Since Ghost Island, Wendell has popped up at just about every single reality TV event all over the country and even across the globe. His winning Survivor game was impressive, albeit one of the closest calls in history after coming down to Laurel's tie-breaking vote. Coming into Winners at War, Wendell has established plenty of connections with both old and new-schoolers. Of all the recent winners, Wendell is my top pick as someone who could float back-and-forth between players and alliances from both eras. He's likable and non-threatening enough that you have to like his chances to do well.
---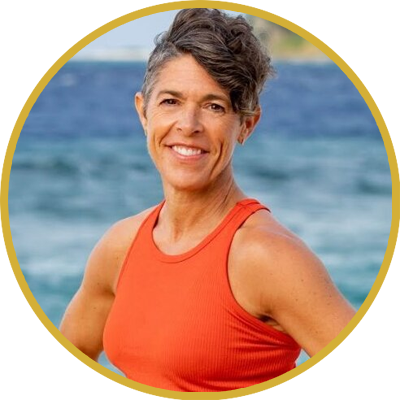 2. Denise Stapley
It feels somewhat risky placing Denise this high because her connections to the other winners don't initially appear as strong compared to some others. But if you disregard those pre-game connections which often fall apart the second the game starts, Denise is a perfect person to make your winner pick in a season like this. Unlike an Adam or Sophie who I had similar concerns about, I think Denise's age and being a parent will help her to build bonds all across the board. She's nowhere near the biggest target, she's very loyal and easy to work with, very strong for challenges, and more than smart enough to navigate through the idols and advantages. Denise is the woman who attended and survived every single Tribal in her season; she's done it before and she can absolutely do it again.
---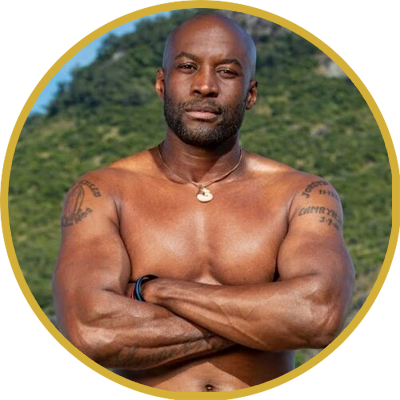 1. Jeremy Collins
Jeremy is going to be my winner pick for season 40. I've been pretty wishy-washy the past few seasons in naming an official pick, but one I know I got right was Jeremy in Second Chances. Just like in his winning season, almost every player this time around is coming in on the same level (or close to it). The skills Jeremy showed last time should work for him just as well in this similar environment. He also comes in as one of the winners who has experienced being voted out already. Jeremy has allies all over this island: it starts with Natalie and stretches out to players like Boston Rob, Tyson, and Michele. Jeremy is one of the most well-respected players in the community and he'll be tough to beat in a final 3, having swept a 10-0-0 vote last time around. But Jeremy isn't afraid to go to the end with other big players, and in a season where his allies will all be other big threats, that confidence in himself should take him a long way.