Matt Liguori analyzes the Survivor: Island of the Idols cast each week to pick out which players make up his top three and bottom two, as well as identifying one player we should keep an eye on.

Survivor: Island of the Idols Week 6
---
Previously on… Sur54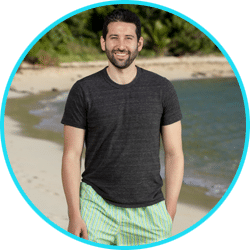 This week was probably the biggest blindside of the season for me. Jason was flying under the radar ever since escaping the line of fire early on. Getting rid of him was a good move for the old-Lairo crew, but I am sad to see another superfan go out before the merge. Jason may not have accomplished all he hoped to in Survivor, but he did give us some great impressions of his Mom and if there's ever a Blood vs. Water 3, I would love to see that pairing.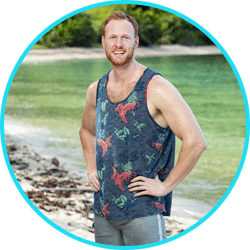 Last week's top 3 was Aaron, Kellee, and Tommy. Tommy didn't get his way with this vote after Elaine's advantage got involved, and you could tell it frazzled him. Tommy and Aaron had agreed to watch each other's backs, so he probably wasn't in immediate danger despite Elaine telling us she finds him threatening. Aaron still needs Tommy, so as long as Tommy can keep his cool when they get back to camp, I think he'll pull through.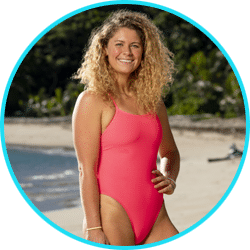 Our outgoing bottom 2 is Karishma and Elizabeth. Karishma had a very abnormally quiet week.. but quiet isn't a bad thing at this point in the game. Elizabeth still worries me. Things went her way this week as her closest ally Elaine won an advantage to help them take out an old-Vokai… but Elizabeth still has some major blind spots in the game. Missy and Aaron were ready to flip on the two women and it doesn't seem like Elizabeth has even the slightest clue that could've been a possibility.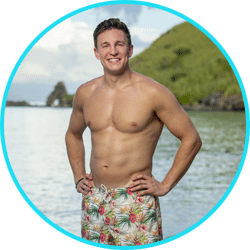 The previous one to watch was Detective Dean Kowalski. We didn't see a ton of Dean this week but we did get insight into his current gameplan: sticking by Jamal's side. Noura told Dean she wanted him and Karishma to get on board to blindside one of her former tribemates. Dean opted to build trust with Jamal (someone with a decent amount of influence in the game) instead of working with a known wildcard. With an old-Vokai war potentially brewing, Dean's got a wide-open path to the merge.
---
As always, check me out on Twitter @mattliguori and let me know your thoughts!
---

---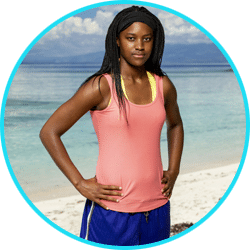 Missy
Last week Missy made it clear that old-Lairo was dead. The group was fractured and instead of going to rocks over an alliance not worth saving, Missy was happy to make new allies to move forward with. This week, her game was shaken up when Elaine got the "block-a-vote" power. For Missy, it doesn't seem like her vote at the upcoming Tribal was up for debate; she linked right back up with Elaine and Elizabeth like nothing had ever happened and ensured they stuck with the power/numbers.
Looking ahead, it seems like the heat from the old-Vokai members is going to fall on Aaron, who they're feeling more burned by. Missy seems right in the middle of her tribe. Her options are relatively wide open.
---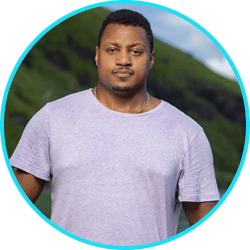 Jamal
Let's get the boring game-talk out-of-the-way first. Jamal seems set up well on his new tribe (especially in comparison to the position he was in early on). Jamal is getting along with almost everyone and has proven a valuable asset in challenges. This week Noura talked about how she doesn't trust Jack and Jamal. The connection between Jamal and Dean has grown enough to the point where Dean came right to Jamal to let him know everything Noura said, rather than sitting back and capitalizing on Noura's offer to take out a big player. With new information in hand, Jamal has a lot more room to influence which way the vote goes if they lose this week.
Jamal's story this week was something I never would've expected to air on a show like this, but couldn't be more grateful that it did. Jack made a "joke" in extremely poor taste and Jamal handled it better than anybody could've ever asked, using it as an opportunity to encourage growth and teach a young kid a life lesson to hopefully allow him to open his eyes more to the world around him. That message seemed to reach Jack well, and I can only hope the millions of fans around the world watching Survivor Wednesday night also took something away from it.
---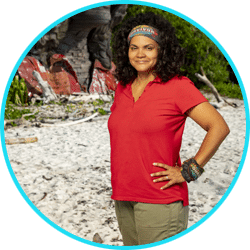 Sandra
The Queen of Survivor is sitting back having the most relaxing 39 days of her life. Boston Rob is building her a 5-star shelter. She's having a great time with her front row seat at every Tribal Council. And it turns out Rob sometimes takes his raft out to the middle of the ocean, giving Sandra alone time to live her best island life! I'm just loving this extra time we're getting to spend with the Queen knowing she can't be voted out.
---

---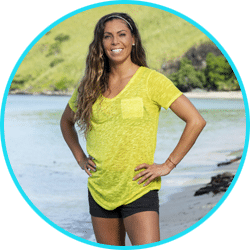 Noura
Noura's game has been all over the place. You think she's in trouble.. then she's safe.. then she's in trouble.. and so on. Noura's closest ally in the game and the only person who vocally had her back at any point was just voted out. Without Jason to protect her, Noura will have to rely on the Vokai women (Janet, Kellee) to keep her safe if she does make the merge. Her plans to turn on Jack and Jamal aren't a crazy idea, but her reputation precedes her and Dean wasn't very interested in what she was selling.
---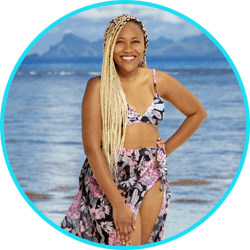 Lauren
Lauren had a pretty bad week. After underestimating her opponents (specifically Elaine), Lauren was sent into a downward spiral as her plans unraveled and one of her allies was sent home. There's not much than could've been done to avoid Elaine's advantage, but finding a way to recover from it will be crucial. Lauren's emotions were all over her face at Tribal Council and if she brings that back to camp she'll really stand out to the old-Lairos. The preview for next week shows her not taking the vote particularly well and turning gamer-mode all the way up in the coming days, which won't be comforting for just about anyone on her tribe.
---

---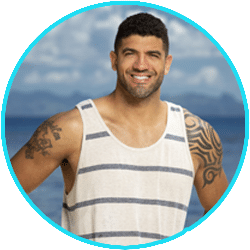 Aaron
Aaron was the most pivotal player in the vote this, week. And now, having been pushing for Elaine to go since they swapped tribes… old-Vokai has to be feeling most burned by him. He gave them every reason, every step of the way to think he was with them. Luckily for Aaron, his closest ally Missy stayed close enough to Elaine and Elizabeth while he was off making friends with Vokais. Even if Tommy, Dan, or Lauren run back to them and say "Aaron was against you for the last three days" Missy can do damage control and say Aaron was just telling them what they wanted to hear.
I think Aaron is still looking to get Elaine out soon (having only jumped back in with her this week because of the advantage), making him the clear pick for this week's "one to watch".