Matt Liguori analyzes the Survivor: Island of the Idols cast each week to pick out which players make up his top three and bottom two, as well as identifying one player we should keep an eye on.

Survivor: Island of the Idols Week 4
---
Previously on… Sur54
Last week's top 3 was made up of Janet, Elizabeth, and Tommy. Janet and Tommy both had a quiet week while the Noura show took over. Tommy wasn't buying any of what Noura was selling. While it's good to see he can see through the most transparent Survivor lies… just let her entertain us Thomas!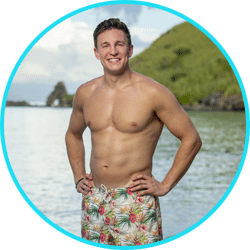 Last week's bottom 2 consisted of Dan and Dean. Dean just barely avoided being sent to Ponderosa like I was afraid he might. The plan put into action by Aaron and Missy was originally to get rid of Dean. He wasn't connected to most of the tribe members, and the "showmance" with Chelsea was highlighted as a huge threat to keep around. Whether or not there was actually a romantic connection there, Dean and Chelsea seemed tight and Dean is now down an ally going into the swap.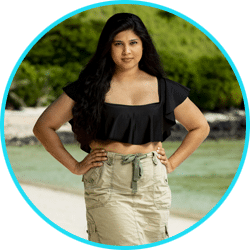 Karishma, our outgoing one to watch, got some votes at this week's Tribal Council yet again. It doesn't seem like Karishma has worked her way back into the majority's good graces, but at the very least there are people who don't want to take her out despite the opportunity being right there, so that's something. Karishma isn't this week's one to watch, but she certain is still someone to watch at this swap. The former Lairo tribe is going to have to be very careful if any of them need her vote on their new tribe.
---
As always, check me out on Twitter @mattliguori and let me know your thoughts!
---

---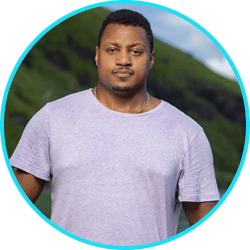 Jamal
Jamal is all over the place within the 3-2-1 this season. Starting off in the preseason top 3 and eventually ending up in the bottom 2 after Molly's blindside, Jamal has worked his way back up to the top 3. We haven't heard anything about him still being a big target for the group despite seemingly being on the outs, so I imagine he's going into this swap with options on the table. Having seen how Jamal is still confidently working towards keeping his fate in the game in his own hands, I'm standing by my initial assessment that he can do some damage this season. Plus, he found an idol this week and that's huge heading into a swap.
---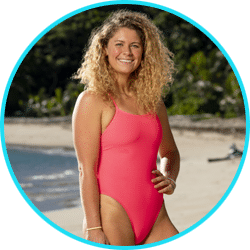 Elizabeth
While the women's alliance breaks apart, the most active player among the group, Missy, has turned to Elizabeth (and Elaine) to round out her voting bloc. Elizabeth was able to navigate the vote this week well as she and Elaine decided they didn't want Dean to go, ultimately saving him when Missy and Aaron conceded and landed on voting Chelsea instead. A lot of people out there seem to like Elizabeth and want to work with her; I have a hard time seeing that change anytime soon.
---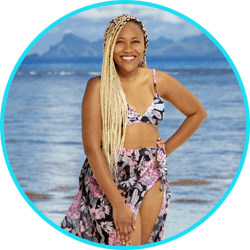 Lauren
Probst: "Vokai, you have one extra person. You gotta sit somebody out, who's it gonna be?"
Lauren: "Noura. Noura's sitting out."
Noura: "…. I'm sitting out?"
Lauren: "You're sitting out."
---

---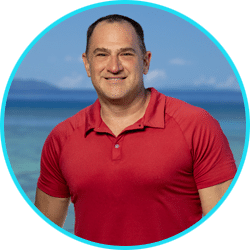 Dan
Not much happened from Dan this week but as we enter a new phase of the game I'm sticking to my original bottom two. Dan is only in the game still because his tribe hasn't lost more than once so far. We know Jamal, Janet, and some others on Dan's tribe aren't attached to him whatsoever. Dan better hope whatever tribe he ends up on wins as often as Vokai has thus far.
---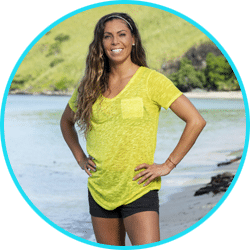 Noura
Noura had an iconic Survivor week. Everything with Noura and the Island of the Idols… coming back to camp and putting on a show… being sat out by her tribe in the challenge… all together was just a super memorable series of events that will go down in history as incredible television. She wasn't kidding about being one of the biggest train-wrecks in Survivor history!
As fun as everything was to watch, this week only further cements that Noura is completely on the outs of her tribe. I don't know when, but I do fear Noura's story will come to an end similar to Natalie Cole's did last year.. after a few episodes of memorable moments in the pre-merge part of the game.
---

---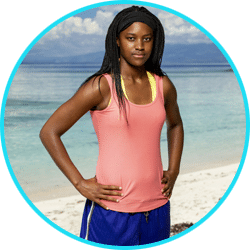 Missy
Missy is one of the strongest and most active players of this season. Elaine described it pretty well as she saw Missy take one plan (voting out Dean) and flip it within minutes (to voting out Chelsea). Missy was a part of the women's alliance that fell apart this week, but luckily she's got a backup plan in place with Aaron right by her side. You never know how a swap will go, but Missy being a strong player both physically and mentally should be worth something in getting her to the merge.