Matt Liguori analyzes the Survivor: Island of the Idols cast each week to pick out which players make up his top three and bottom two, as well as identifying one player we should keep an eye on.

Survivor: Island of the Idols Week 3
---
Previously on… Sur54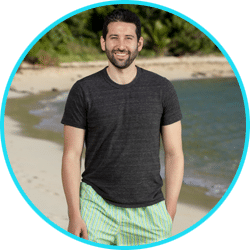 Last week's top three consisted of Lauren, Kellee, and Jason. Lauren and Kellee weren't exactly.. in this episode. As for Jason, we heard from him briefly at the top of the hour celebrating in his confessional that he and Noura survived and pulled off their blindside. It feels safe to say Jason is back in the good graces of his tribemates and I'd be surprised to see him in danger before any upcoming swaps.
Last week's bottom two was made up of Vince and Jamal. Jamal rebounded about as well as I could've asked for. Jamal has made it pretty clear to us that he's not dying to get back in with the group. He said he forgives, but doesn't forget… and now wants to take control back for his game. I think there's still more to his story to come.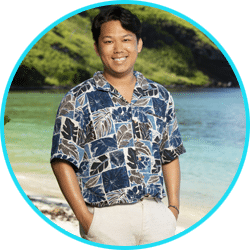 As for Vince, I'm both sad to see him go and yet happy to lose someone in my bottom two, as that's become pretty rare around here. So my worries about Vince being on the outs had already been documented prior to this week, but once he was selected to visit Rob and Sandra the deal was sealed. The threat of Vince coming back to camp with an idol allowed his tribe plenty of time to figure out how to make him comfortable enough to the point where he didn't play an idol that was only good for two votes!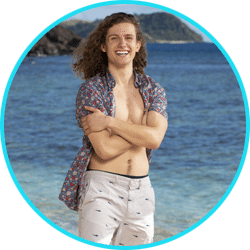 Our outgoing one to watch, Jack, was looking pretty good coming out of a blindside. He didn't panic and seemed pretty forgiving to Tommy. With Noura still running around causing chaos, Dan sticking out as a big target, and Jamal continuing to linger as a potential threat, Jack shouldn't have much to worry about so long as he continues playing it cool.
---
As always, check me out on Twitter @mattliguori and let me know your thoughts!
---

---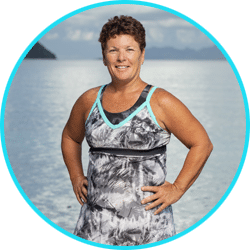 Janet
Janet has been relatively quiet since starting the fire on day 1. Since then, we consistently see members of Janet's tribe come to her when it's time to make a decision. She's a calming presence and someone you immediately feel comfortable around. I'd be somewhat surprised if Janet isn't still around by finale night (or close to it). She's not the biggest physical threat despite that impressive challenge performance keeping up with an Olympic swimmer. The savvy strategic players are going to become targets much sooner than she will.
It's pretty common for the older woman to go deep into the game because people put so much trust in them, but it's not very common that they win. I think Janet could definitely win if she got there. Janet and Tommy look pretty close and it's really starting to remind me of a Malcolm and Denise type relationship… and we all know who won that one.
---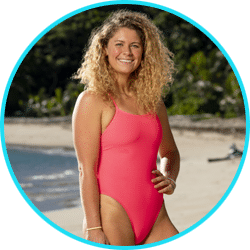 Elizabeth
It's hard to say if Elizabeth was the leader of the move to get Vince out, but you have to imagine she had a heavy hand in the decision. We heard from Missy that she would've preferred to take Tom out, while Elaine and Chelsea weren't super vocal (to us) about the vote. Elizabeth has already been to visit Rob and Sandra and it seems she was successful convincing her tribe that she really didn't win anything there. But at the same time, everyone knows from her information that when you go there you can win an idol… and that Vince was probably coming back to camp with something in his pocket. With Vince gone, it's once again only Elizabeth on her tribe who knows the secret of the season's twist of the players on her tribe.
Also.. that challenge performance was incredible. We know she's an Olympic swimmer, but she proved to everybody in the game that having her on your tribe gives you a significantly better chance of winning challenges.
---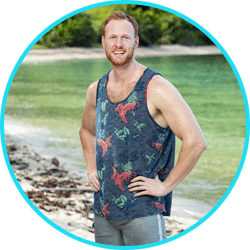 Tommy
Tommy's been playing very well so far this season. He knew he'd need to do damage control after blindsiding his allies with the Molly vote and it looks like he did so effectively. Tommy was able to go along with the numbers in their tribe's first vote while not making enemies in the process. Jack is showing no real sign of frustration with Tommy, having come back to camp with a big smile on his face and planning their next move together. Jamal on the other hand made it clear he's willing to forgive, but not forget; he's not holding this against Tommy enough to cut ties completely.
Tommy has his head in the game and some rational thinking allies by his side in Janet and Jack. How he moves forward managing Jamal will be super key to his game, but I think he's set up well either way if I'm onto anything with the Denise and Malcolm comparison.
---

---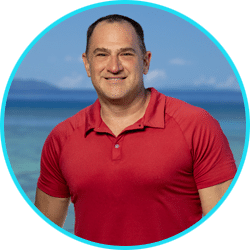 Dan
Dan finds himself back in the bottom two after a few weeks away now that his used-car salesman ways have caught back up with him. Dan struck me as an lock pre-merger right away and in the first episode it seemed like that was holding true. Once Jason and Noura were pushed to the outs, Dan was in with the numbers and looked a little better… but now that Jason has re-integrated with the group and is keeping Noura in check, I wouldn't count on either of those two leaving before Dan.
Jamal feels new life within the game and right now has his eyes set on Dan to go next. Dan's been (literally) rubbing people the wrong way since the start and he's probably not someone the rest of the tribe is dying to bring forward into a swap. If the choices are between Dan or Jamal to go next and somehow Tommy ends up again being the deciding vote, I'm putting my faith in Jack to convince Tommy as to why Jamal would be a number for them, thus sending Dan home.
---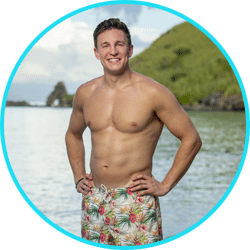 Dean
Modern Survivor players are pretty wise to how the game works. I have to imagine they anticipate a swap coming sometime soon and the dynamics of the Lairo tribe are pretty clear at the moment: five women working together with Aaron, Dean, and Tom on the outs. But are all three men equally on the outs? I have a sneaking suspicion that Tom is a little closer with some of the women than Dean and Aaron are. (I mean.. they literally call him "Dad".) If a swap happens, the women might assume that Tom is more likely to stick with them.
So, why Dean over Aaron? Despite Missy not getting her way by voting out Tom this week, I think she'll definitely go to bat for Aaron after what we saw last week. If Dean and Chelsea are getting close as the preview for next week suggests, there's all the reason in the world for the rest of the women to want him gone to stop distracting their alliance-mate. I really hope I'm wrong here, but at least if I'm right I'll be watching the next episode surrounded by some close friends at the live KIA to work through the pain together.
---

---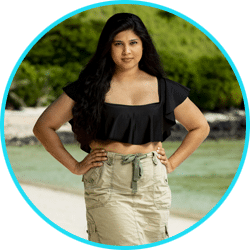 Karishma
Karishma stole the show this week as she took a hard look at her own game and assessed her position within the Lairo women's alliance. Karishma feels on the bottom, and after her incident with the knife and nobody rushing to check on her… she feels completely alone.
The alliance stuck together for this vote and sent home Vince (which seemed to be Karishma's ideal move) but it's clear they're not as strong as they might've been after the Ronnie vote. The guys are going to be looking for cracks next week to save their own asses. It doesn't take a genius (hey Dean) to figure out that Karishma could be the crack they need. We'll have to see where she decides to take her game next and how that impacts the future of the women's alliance.