Matt Liguori analyzes the Survivor: Island of the Idols cast each week to pick out which players make up his top three and bottom two, as well as identifying one player we should keep an eye on.

Survivor: Island of the Idols Week 11
---
Previously on… Sur54
---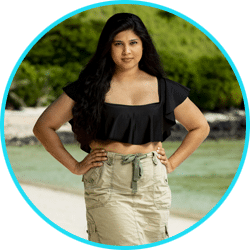 If there's any way to go out of Survivor, it's after an idol play that impressive. Karishma spent her entire game trying to get at least one person to work with her and view her as a valuable asset to their game, but unfortunately it never worked out. Watching Karishma discover new things about herself was my favorite storyline of the season and I'm sad to see it ending. She developed a newfound appreciation for life back home and she never gave up despite the odds being heavily stacked against her. Sometimes I wish we had the old jury format back for players like Karishma to make her final mark on the game with an epic jury speech.
As always, check me out on Twitter @mattliguori and let me know your thoughts!
---

Top Three…. minus one?
---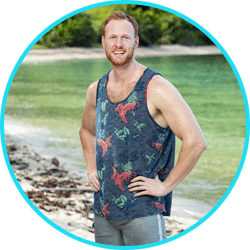 Tommy
Big red gets bailed out at the last second yet again, which now has him and his alliance in the majority as we're down to our final 7. I won't even try to get inside Dean's head to see what prompted him to tell Tommy the truth, but we've seen Tommy and Lauren working on Dean for a few weeks now and it turns out that relationship was worth more to Dean than what would've been a smarter game move. With the numbers on his side and his wheels spinning (next week's preview) about a possible big move on the horizon, Tommy's path to the end is looking clearer day-by-day.
---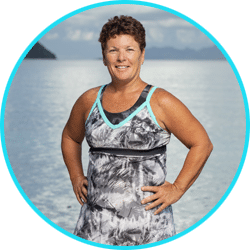 Janet
From being outside of the numbers for weeks to back inside of a strong four, you've got to love the spot Janet's found herself in. Tommy and Lauren are both seen as bigger players, nobody can trust Noura, and nobody wants to sit next to Elaine. Janet should easily make it past this next round and once she's in the final 6, her and her little pet goat Dan only need one more to at least guarantee they're not in the minority.
---

Bottom two…. plus one!
---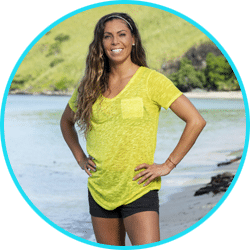 Noura
Noura has a history of blowing up her own game and this was no exception. To be fair, Dean started this one… but Noura is not someone capable of properly rebounding when information spills. Now, nobody trusts her or respects her as a player, and she's "betrayed" almost everyone left. It's time to accept (as much as I don't want to) that Noura isn't getting any votes at the end if she gets there.
---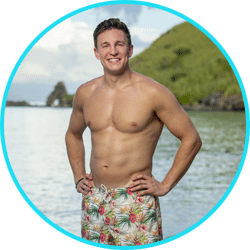 Dean
Dean had a clear shot at one of the biggest threats in the game alongside the people he himself dubbed the "goat army" and he threw it all away to continue riding coattails. Taking out Karishma does clear the path for Dean to take one of those final 3 goat seats for himself, but that's not a good goal and he's had opportunities to do so much more. Being a numbers guy is great and all but none of it is translating into being a halfway decent Survivor player and aside from Dan, Dean is the one other person we can be positive is not winning.
---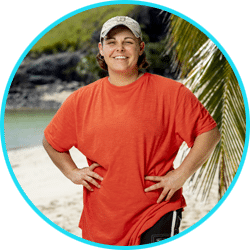 Elaine
Elaine can't be surprised to be in this spot, can she? Deciding to vote out Missy over Tommy is proving each week to have been a mistake. Tommy never had Elaine's back and was only using her as a number and for information (nothing wrong with that on his end, but she completely misread their relationship). I see no other path forward for Elaine aside from winning out. She's a tough badass competitor, but I have a hard time seeing her make it past 6th.
---

---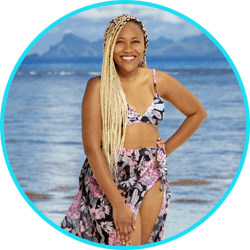 Lauren
Lauren got her way for another week, but not without the target on her back continuing to grow. The outsiders are all aware Lauren is the power player between her and Tommy (especially after her idol play). Normally the preview for next week doesn't influence my picks a ton, but simply hearing that Tommy may be considering letting Lauren go is enough to shake my confidence about her. If Tommy ends up turning, I can't see any way Lauren can round up the votes to keep her game alive. Dan, Dean, and Janet are all loyal to Big Red first and foremost.