Matt Liguori analyzes the Survivor: Island of the Idols cast each week to pick out which players make up his top three and bottom two, as well as identifying one player we should keep an eye on… with a little twist for the season finale.

Survivor: Island of the Idols Pre-Finale Week 12
---
Previously on… Sur54
---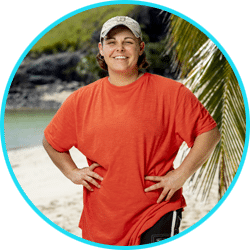 It certainly wasn't surprising to see Elaine head out at the final 7 vote last week. At the risk of repeating myself, her game ended once her former Lairo members were all voted out (sans Dean). Elaine was considered too big of a threat since the first vote of the season and nothing changed in that regards over the course of 35 days. Elaine was highly entertaining this season, so I think her chances to return are relatively high and I'll welcome that return appearance with open arms when it comes.
The big news of the week came with Dan's removal from the game (about eight rounds too late). It goes without saying that Dan absolutely should have been removed after the first round of concerns were raised and it's so upsetting that another person had to be affected before production decided it was time to take action. Dan was looking likely to take up a final 3 seat, so I think we're all glad he won't be there in any capacity.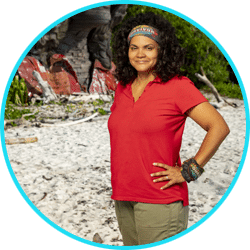 This season is about to be wrapped up! My final take on this "Island of the Idols" twist we've now seen play out is that it could've been worse, but could've been (Baga Chipz voice) much betta. Having Rob and Sandra there was fun as a fan, but there's so much more they could've done in their interactions with the players rather than distributing mini-games and giving "lessons" about things that often ended up backfiring on the player who visited. It wasn't too much Rob and Sandra (which I think some of us worried about) and the time we spent with them didn't take away from the game itself.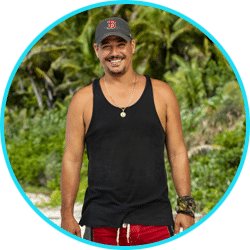 Island of the Idols is going to land for me in the bottom tier of seasons, mostly due to the events that have played out and the way things were handled across the board. I'm guessing the same is the case for a lot of you. It's not my least favorite season; there were plenty of players in this cast I really enjoyed and would be ecstatic to see back someday. The twist, though? I'm not sure I need it again but if it does ever make a return it better be with Cirie Fields out there next to a giant statue.
As always, you can follow me on Twitter @mattliguori and let me know your thoughts!
---

Bottom 2 – Not winning
(usually we'd have a bottom 3, but hey… it's a final 5)
---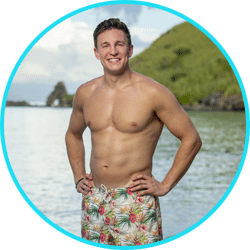 Detective Dean
Dean's Survivor game has been nothing if not entertaining. After a quiet first few episodes, we knew this guy was a star when he proposed to his tribe a split vote plan while standing right beside the woman who he planned on using in that plan. Detective Dean soon arrived and was prepared to cut anyone's throat after he lost his biggest ally Chelsea in a blindside. As a free agent, he snuck past a few post-swap votes and ultimately went on to betray the only person who offered a helping hand, friend-of-his-ex Kellee Kim.
Fast-forward and Dean's biggest highlight turned out to be the fake-fake legacy advantage that will tragically go unused. It was a bold innovative tactic that was never going to work, but kudos for trying. We've given Dean a lot of heat for his comments about the "goat army" when he himself was a leading member of the group, but Tommy telling us that Dean may be a bigger threat than it once seemed feels like confirmation that Dean has been playing the game harder than those who were a part of the G.A.
It's entirely possible Dean doesn't make the final 3; after all, he is the only former-Lairo remaining. But new-found threat level aside, he's a prime candidate to take to the end. Once there, he'll have at least one of Tommy, Janet, or Lauren sitting next to him, which means Dean has no shot to flex and stretch his way to a win.
---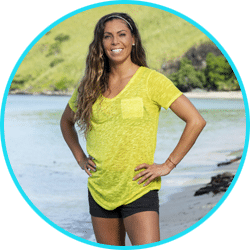 Queen Noura
There are not many players this season I've enjoyed watching moura than Noura. Her journey out in Fjii was so entertaining because of how much of a train-wreck her gameplay was while she remained authentically Noura every step of the way. Her inability to lie played a huge role in so many parts of her game: from the "I need to be the caller for our team" to the "Tommy, I was never going to vote you out" and everything in between. With Dan out of the game, Noura is set up to be the biggest goat left. Barring anything funny happening, she's a lock to plead her case to the jury. I guess I wouldn't totally count out the chances of Janet and Lauren trying to get Noura out at final 5, but that wouldn't be easy.
If Noura does end up at final Tribal, she won't get much legitimate consideration from the jury but I do hope they go easy on her. Perhaps in a Troyzan-like way, the jury can establish early on that she's out of the running. She won immunities and made it through plenty of rounds she could've been in danger, but the winner will be someone who controlled their game rather than simply survived as a non-threat.
---

2 – Contenders
---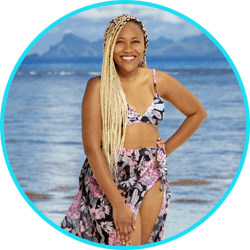 Lauren
Lauren is the biggest threat to win if she can get to final 3, but I worry she missed her one chance to make that happen when she voted out Elaine. Lauren's gameplay has impressed both her fellow players and us at home, going all the way back to the Molly vote on day 6. With a season full of strategic gameplay, an idol find from a successful mission with Rob and Sandra, and an immunity win, Lauren's resume blows everyone else's out of the water.
Tommy told us his plan is not to bring Lauren to the end. After taking Elaine out, the plan was probably to cut Lauren at 6, but the game has shifted with Dan's removal. If she can survive one vote, she'll at the very least have her fate in her own hands with fire-making. I want to believe Lauren can do it, but it seems unlikely.
---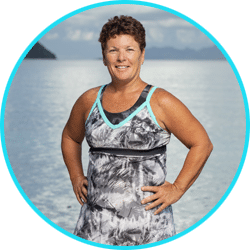 Janet
Janet's game was filled with high highs and low lows, more than any of the other remaining players. After making fire on day 1, Janet had already proved herself a valuable tribe member before they had even seen what she can do in the water. Her tribe swap went great; she called the shots on Lairo 2.0 and kept her alliance tight. Janet was in such a great spot she became the first person to reject a Rob and Sandra IOI offer.
Janet's game took a hard turn at the merge. She found herself on the outs and all seemed hopeless coming out of the Kellee vote. To her credit, she stayed calm and used her connection to Tommy to rejoin the majority and find a comfortable spot to ride out a few votes.
Janet has been one of the most likable people on this season, but that's the problem she's about to run into. Nobody wants to sit next to her at the end, which is a testament to her and her gameplay. Very often we see the older woman taken to the end because they have a hard time getting a jury's respect, but that's not the case with Janet. So while her path to the end looks difficult, if she does find herself there she's got votes lined up and will fulfill Sandra's hope for both a woman and an older winner.
---

1 to Win!
---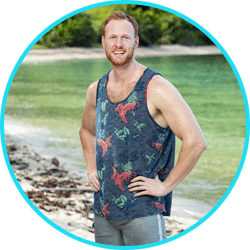 Tommy
At the risk of setting the world on fire from a take this hot… Tommy is my pick to win. Getting to the final 3 should be the easiest for him out of the remaining three big threats (Tommy, Janet, and Lauren). The question for me becomes: once Tommy is there are we positive he'll have the votes to win? His game resembles a bit of Gavin's from last season: solid, but not flashy enough to be a sure lock to win. There's also a chance that Tommy loses a few votes because of his slight heel turn the past few rounds, but that could just be me falling for an edit. The extra lying and "teaching time with Tommy" could leave a bad taste in the jury's mouths.
Tommy is a great social and strategic player. Getting to the final 5 despite being considered a threat by many players already voted out tells you how strong his connections were. When Janet was on the outs, Tommy made her feel comfortable. When Dean had a clear shot, he left it on the table to warn Tommy he was in danger. And of course, Tommy's partnership with Lauren has driven the post-merge action of this season.
There's been a lot of talk about Tommy winning for a variety of reasons aside from his illustrious "winners edit". Tommy has gone this entire season without finding any idols or winning any immunities. In this era of Survivor (since at least Samoa), the game has never been won by a player who did not have at least one of those two items checked off. A season called "Island of the Idols" being won by a guy who found zero idols it's a hilariously ironic ending.
If you're someone worried the results of this season seem inevitable… just remember I have still yet to be correct with my pick to win since I started blogging. So if I am some kind of eternal jinx, I apologize to Tommy… and Rick Devens, and Kara, and Domenick.