One unexpected and fascinating moment from this week's tribal council was when Kellee challenged Jamal's theory of a women's alliance.
"I find this idea of a woman's alliance so… sexist—Sorry, I know that you didn't mean it that way—It's really offensive to be like, 'Oh, the women outnumber the men. They can just take over.' The amount of fear in Survivor about a women's alliance outpaces the number of times there's actually been a women's alliance. Not to mention, we don't talk about men's alliances. We don't fear men's alliances. And yet three men have been sitting at the very end. And that's not a thing. For some reason, it would be a thing for three women to sit at the very end. We're splitting this arbitrarily by gender. Why is that?"
Kellee vocalised what has long been a pet peeve of my own, yet from another feminist perspective, she actually undermined women in Survivor, leading to mixed reactions in the fandom. I believe both sides of this difficult issue should be taken into consideration, and the brilliant Taylor Cotter kindly agreed to debate the point with me in this blog.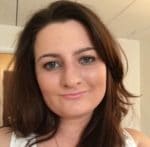 Taylor:
Before I begin, I fully understand that placing myself in the category of disagreeing with Kellee here seems to put me in the same camp as the 'not-all-men,' 'but, actually,' and 'repeats same joke back to you,' types of the world. However, as the great Rebecca Bunch once said, the situation is a lot more nuanced than that. Yes, Kellee's comments here caused me to pause my TV and do a classic TC eyeroll (trademark pending) and represent something that I've grown to really dislike about some modern feminist rhetoric. With the great caveat of "this is only my opinion," I theorize here that equality for women shouldn't necessarily mean that women are treated in the same way as men.
Kellee's comments here represent a feminist utopia devoid of context: we shouldn't talk about women's alliances because we don't talk about men's alliances. We should assume that women aren't working together because women are above aligning based on gender. Three women making it to the end of Survivor should be just as commonplace and unremarkable as three men making it to the end. Sure, these assertions are fine, but as someone nearly 20 years into watching Survivor and 30 years into womanhood, they are unrealistic. Moving women forward is most effective when we look at these assumptions and assertions we make about the world and challenge them, not when we just attempt to fit women into the framework created by and for men. And—to "but, actually" Kellee here—all-female final 3s have happened four separate times (seasons 4, 16, 24, 29). All men appeared in the Final 3 just once—in season 21.
However, more importantly, it is a thing for three women to sit together at the Final 3. It is a thing for women to be able to work together and overcome men. This is doubly true on Survivor, which is so physical and, as we're all well aware, produced by a team that loves highlighting their hero men. I'm sure that many issues can be taken with Probst dancing around invoking the #MeToo movement at Tribal Council, but my primary one is that it ignores what brought that movement about in the first place: women, coming together, in spite of the power and control that men had over them. The heart of it was women working together and supporting one another, not an implied individualistic "girl power" that primarily existed to curry the favor of men. For all intents and purposes, the #MeToo movement was a women's alliance of millions.
I completely understand the women who see themselves as the Kellee in the situation where Jamal implies that there may be a women's alliance. These women are strong, they are smart, they don't want a man implying that they are "just a girl" or making weak strategic moves just because they happen to share a gender identity with their random teammates. However, this doesn't make these assumptions sexist, it just makes them offensive to Kellee, who is a great example of a strong, out-for-herself Survivor player. For her teammates like Karishma and Noura, these implications are different: by suggesting a women's alliance, Jamal is actually suggesting that they're making a strong strategic move, that they're aligning with other smart players on the tribe and they're using one of the best tools at their disposal to defeat him and the other men. With all appropriate benefits of the doubts given, this situation read more to me as Jamal offending Kellee by implying that she would ever stoop to the level of working with the other women on her tribe—which didn't read as so feminist to me.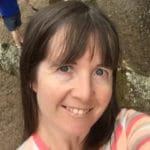 Sarah:
I agree fully with Taylor's point on equality not being the same as treating people the same way. However, I'm somebody who has for years been hashtagging #StopTalkingAboutWomensAlliances and #StopThinkingAboutWomensAlliances. (Yes, I'm inconsistent with my branding.) I can't speak for Kellee here, but for me the key word in her rant was "fear".
In my view, women's alliances are presented more often as a threat than as a strategy. Jamal was a case in point… he wasn't even voting a woman out, and his talk of a woman's alliance was intended to lull Dean into a false sense of security.  Even so, he was repeating the chestnut that men have to be careful if/when the women start outnumbering them.
That's where misogyny starts to come into it. Women's alliances are too often presented from the men's perspective—unfortunately exaggerated by the male-dominated media surrounding the show. There's a common phrasing that if the women were smart, they'd band together and vote off the men. This, in fact, furthers the narrative that the men are the superior, more deserving players, and the only way the women have a chance is to get them out of the game altogether.
It does become something of a self-fulfilling prophecy, as the players (of both sexes) are groomed to see men as the "winner type" rather than women, so in that respect it does start making sense for women to go up against other women. Taylor's comment about the framework created by and for men is an important one. To an extent, the rules (or perhaps "standards") of each Survivor game are defined by that season's cast. To have a dominant voice in that conversation, the women usually need to back each other up. A small-scale example of this is Janet supporting and encouraging Kellee in setting her boundaries with Dan in the first episode. A larger-scale one is Lairo's early women's alliance, which banded together to break up the potential bro-lliance that could have ruled their camp.
Was that women's alliance unsuccessful because they turned on Chelsea? No. It gave Missy, Elizabeth, and Elaine ownership of their games and a recognition of each other as power players, a dynamic that's important to have as we enter into the merge. But every one of those women was also taking the men into consideration for her individual game, and eventually they got to a point where their male allies were more integral to their games than Karishma or Chelsea.
In other words, it was a short term strategy, not an entire gameplan. A women's voting bloc, if you will. But in the discourse about Survivor, "Women's Alliance" invariably implies a goal of voting out all men. This implication is both unrealistic and dangerous, and it was hugely important for Kellee to challenge Jamal's blanket statement. Not only did his view weaken the trust she's worked to earn from her male allies, but it could put a target on her back that she can't defend against: that of her chromosomes.
The Women's Alliance should be a "girl power" move that elevates female players and their games… but that would also require a feminist utopia. In actuality, The Women's Alliance is the bogeyman of Survivor: a campfire tale to scare men into misogynistic gameplay. None of us should be talking about it lightly.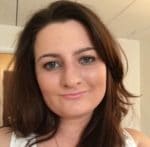 Taylor:
Sarah's points here make a lot of sense—and I think they highlight where our opinions differ. Instead of seeing women's alliances (or voting blocs) as bogeymen—scary threats of something that rarely ever come to fruition, I see them as often the correct and best strategy that women can have. I hesitate before implying that all the women who haven't done this must be dumb, but I do think that women who quickly and easily jump into an alliance with men are ignoring a key factor of the game: the men think they can beat them.
Sure, not every man in this game sees himself as a big, strong alpha who will carry the women on their backs, outperforming them both at camp and in challenges, and out-socializing them to both the bros and the babes that typically make a Survivor jury. However, I'd venture to say: most of them certainly do. By systematically eliminating strong, smart, likable women (like Molly just a few episodes ago), these men leave themselves the pick of the weak litter to take along with them to the end. This is what has put us on the streak of our last four winners, saving for Chrissy's two votes, being shut-outs by men.
For the men that aren't Driebergens or Holloways, modifying this strategy only slightly puts them in the same position. Look no further than our friend John Cochran, who took two moms to the end, only to be eviscerated that their games weren't mom-like enough. When women are in the Final 3, more often than not, they're there because the men manipulated them into thinking that it was in their best interest to sit next to them—Jamal knows this, and he may be trying to do it. The numbers prove it: in seasons with mixed-gender Final 3s, men have beaten women 22 times, while women have only beaten men 11 times. (note: in seasons with a Final 2, I am calculating using the third place finisher). It's in men's best interest twice-over to sit next to women in the Final 3, while the opposite is true for women.
I do know this to be true: you don't need to be in an all-female alliance (short or long-term) to be a great female Survivor player. I find Sophie Clarke to have played a near-flawless game and she had no problem finding a mixed-gender alliance that got her all the way to the end. However—if you're not on a path to be the Sophie, the Sarah, or even the Natalie White, aligning with the women is a hell of a better strategy than jumping on the ship with the strongest and most sociable men. Jamal, in my opinion, correctly sussed this out. And—funnily enough—it was Kellee's strategy to come after the strong and sociable men on this tribe, she just used Dean to do so instead of Karishma. I hardly find this making her game—or her point—more feminist, just again, more convenient for Kellee.
Would it have been a better or worse move for Kellee to align with Karishma, to the same end? I definitely do not know. However, I know that if Kellee is sitting next to Karishma instead of Dean in a final Tribal Council, she has detonated what we know to be true about Survivor: the bias that juries have to award the million to men over women. This, as well, shouldn't be taken lightly.
As for the larger implications, I suppose it's up to the armchair Survivor historian: are you interested in looking at the 20 years of the game as one large ecosystem, one that learns and grows from itself and informs its own future? Or, is it possible for each new season and each new group of players to create their own clean slate and their own Survivor narrative?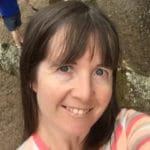 Sarah:
Again, I agree with most of Taylor's points, I just disagree with their implications. You can't disregard the fact that talk of women's alliances gets women voted off, even if it's only the men who are talking about it. Even if the men still have the numbers over the women. We've seen it happen on-screen often enough: S27, Laura Morett; S28, Jefra; S31, Abi Maria; S32, Jenny; S35, Roark. It's not always the primary factor, but it's at the point where "Women's Alliance" has become a strategy (used by both genders) to get votes onto a female player.
Men very often do assume they can beat their female ally in the end, and two of our most recent female winners came about because men couldn't recognize the women as players in their own right: in S29, Baylor and Natalie knew they couldn't risk any men—not even Keith—getting to the final three; in S32, Cydney and Debbie rallied the women to take the power away from the men, just so they could make their own moves. But you only have to rewatch either of those final tribal councils (and, indeed, S16's with its celebrated Black Widow Brigade) to see how many of the jury still found it impossible to acknowledge the women's strategy, even as they voted for them.
I do believe it's important for women to work together to change the dynamic, but I disagree that the goal should be an all female final three. A better way to get female gameplay recognized is by having more women at the merge and on the jury. Sarah Lacina's victory did not come about through a women's alliance… and I would venture to say it also didn't come about through her sterling gameplay alone. I'd say the biggest factor in her win against two men is that so many alpha males got taken out pre-merge, letting women have the dominant voices post-merge.
What is often omitted from the women's alliance conversation is that women are more likely to respect other women as power players and threats. At the time of its merge, Game Changers had eight women and five men… Brad Culpepper saw himself as an alpha male, but the rival alliance saw Sierra Dawn Thomas as the leader and power player out of the two. That perspective did much to undermine his arguments at final tribal council, while Sarah was recognized for making her own moves. Brad's three jury votes had more to do with bitterness against Sarah rather than respect for his game.
Kellee may well decide that she's better off going to the final three with Noura and Karishma than with Dean. But equally, she is likely to target Lauren or Elizabeth or Missy or even her friend Janet before she targets Dean, whereas the male players may consider the athletic young man to be a greater threat to their game than any individual woman. Like Game Changers, Island of the Idols is also heading into a merge with eight women and five men. While Jamal might worry about the women banding together to vote the guys out, my prediction is that we will see a lot of power struggles between women while players of both genders have their torches snuffed.
I don't know if we'll have a female winner this season, but we will have female power players controlling the game and the narrative, and to me that's more important in the long-term. (Though an acclaimed female winner would be a nice bonus!)
Ultimately, for me, there is a dilemma. Female players definitely benefit by working together (not necessarily exclusively), but I believe that, as a label, "Women's Alliance" has more negative effects than positive ones. I think there's an onus on all of us to talk of women's gameplay not in terms of how men lose but how women win. As for male players who wish to guard against a women's alliance… my advice is to acknowledge your female competitors as individual threats rather than a collective one.