Matt Liguori ranks the houseguests each week with his own guest in RHAP's Big Brother Power Rankings. This week Matt is joined by Karen Singbeil of Big Brother Canada 5!
 Notes:
Power Rankings will contain information from the live feeds. If you are only watching Big Brother 19 episodes and consider information from the feeds to be spoilers, come back after watching the episode on Wednesday night (or Thursday night, if you want to play it extra safe).
If reading on a cell phone, rotate your device horizontally to read the rankings side-by-side. However, this may not work for some devices with smaller screens.
First off, congratulations are in order. Paul set a new record this week, becoming the player to have spent the most days in the Big Brother house, passing Janelle Pierzina and James Huling who both held the previous record of 177 days. Next up is the total competition wins record, currently held by Janelle with 13. As of this week's veto, Paul has 12.
The next time we talk here, we'll have our final 3. Two more will head off to jury and join Dr. Will, or Dan, or whoever it is, to discuss the final 3 at the jury roundtable while the final 3 themselves battle it out for the final Head of Household. I can't stop saying the word final. Final-ly, we'll either hand Paul the crown and put this season in the books or spend the next few weeks (months? years?) talking about how ______ took him down at the very end.
I'm very excited to be joined this week by a woman who knows all about making it to the final 3 since she was just in one earlier this year, Karen Singbeil! Karen made it to the final 2 of 'Big Brother Canada 5' and has been watching this season closely. Follow Karen (@karensreal) and myself (@mattliguori) on Twitter, tweet us what you think, and leave a comment down below!

Jason – Early on, Jason seemed like one to watch. Much like Paul last year, Jason learned the game as he went along. He spent the beginning of the game outside of the numbers but had relationships with both sides to the point where nobody was dying to get him out. Jason managed to keep his head above water while eventually winning competitions and making a name for himself. Ultimately, he didn't have the next gear that's required for this late stage of the game. He was able to identify moves that needed to be made, but when it came to how others perceived him, he was blind and unaware. He was too trusting and didn't even think to question his allies in his final week to make sure he was safe. Pre-season, I said Jason seemed like somebody with a social game good enough to bring him to jury but not much farther. Unfortunately for Jason, this is one of the rare cases where I was right.

Raven – If you want a laugh, take a look back to weeks two and three of my rankings where Raven was #1 with a bullet. When feeds came on, we were all surprised to see a house full of players ready to lay down and die (…ha) to let the poor, sweet, innocent, terminally ill girl waltz her way to the end and win a $500,000 check to help pay for her medical expenses. Fast-forward two months, and we have one of the worst "players" the game has ever seen; also one of the most disliked (by fans and by her own cast). Having spent the entire game wrapped up in Matt's arms while the pair was completely controlled by Paul, Raven brought nothing to the game and is leaving behind a legacy of questionable illnesses, accents, and stories that will be remembered for years to come.

[one_half padding="0 10px 0 10px"][one_half]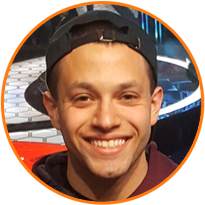 Matt
[/one_half][one_half_last padding="0 10px 0 10px"][one_half_last]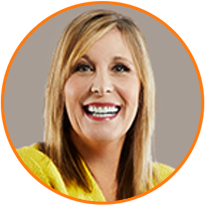 Karen
[/one_half_last]
---
[one_half padding="0 20px 0 20px"][one_half]

1. Paul   

 Same
Things could've gotten messy this week had Paul not won the veto. Josh was incredibly close to using Paul as the replacement nominee if one was needed. Paul more than likely would've had the votes to stay (just like in week 2)… which is mind-blowing, but impressive nonetheless. Paul-watch this week has centered on his relationship with Alex. He managed to get to her before Josh did, which has left Alex more frustrated with Josh and Christmas than with Paul. She's not happy, but she's still planning to campaign for him in jury; win-win for Paul.
Paul is set up great heading into this final week. His competitors for the final 4 HoH are 56-year-old Kevin and still-in-a-boot Christmas. It's hard to see Paul having a hard time winning there, especially since the guy is close to setting the all-time competition record. I want to dive into his final 2 possibilities, but I'll wait for him to get to 3 before I do that.
[/one_half][one_half_last padding="0 20px 0 20px"][one_half_last]

1. Paul
I've recently nicknamed him Eddie Munster. I knew I had seen him before just wasn't sure where! lol just kidding…
In all seriousness, Paul has played a brilliant, flawless game in a band of sheeple. He has maneuvered and dodged every bullet and not a drop of blood on him, which is unimaginable. He is in the perfect spot to take it all. For me (the fan), he should win, but I hope he doesn't. I really need for Josh to take him out. Sorry… not, he has played with too many brain-dead sheep wanting to be famous, so his game is only as brilliant because most drank the Paul Kool-Aid when he walked in the doors. I see him in the final 3.
[/one_half_last]
---
[one_half padding="0 20px 0 20px"][one_half]

2. Josh 

 Same
I'm not sure who has been more frustrated… Josh, watching his chances of winning pass by as Paul remains in the game, or us, watching Josh these past few weeks as he holds back from taking a shot at Paul. The double eviction would've been a perfect opportunity; if Josh got in Alex's ear and spilled everything, he could've manipulated her to take the shot, a la Ika with Sindy during the first BBCAN5 double eviction (right, Karen?!). Now, Josh remains stuck in place. Luckily for him, his allies may keep him in the game through final 3, even though we see that may not be the best idea (for Paul in particular). Paul thinks Josh is his perfect final 2 opponent, and Christmas is still planning to bring her boys as far as they can go. Josh needs to keep calm and get to final 3 and then give that final HoH everything he has.
[/one_half][one_half_last padding="0 20px 0 20px"][one_half_last]

2. Josh
At this point, Josh is tormented. I get it, at the final five you have tough decisions to make. He really doesn't have a true "ride or die" so I feel really connected to him at this point and the crossroads he is at. He is emotional and maybe wants to trust Paul and keep him, which would be the worst thing for his game!! Don't do it, Josh! He has his doubts and he needs to go with his gut. Your gut never lies, people! I feel he is guaranteed to win if he can take Kevin with him to the final 2… lol isn't that ironic! I am not sure this has a remote chance of happening, but if it happens I will be thrilled! I see him in the final 3.
[/one_half_last]
---
[one_half padding="0 20px 0 20px"][one_half]

3. Kevin 

1
It's tough to assess Kevin's game right now. We've seen so little of him on feeds lately since nobody will talk to the guy. It's really unfortunate, but we see players isolated all the time. It's a sad but real part of the game.
Kevin may not have friends right now, but what he does have is a chance to win the game–not a good chance (at all), but a chance. As I said last week, Kevin has potential jury votes already on his side. If he wants the opportunity to receive those votes, he needs to put some work in FAST once Alex is evicted and the game opens back up. If he misses that window of opportunity, he'll have no shot against the final 3 plans Josh, Paul, and Christmas have had for weeks now. I personally don't think he'll be able to do it, but he isn't drawing completely dead.
[/one_half][one_half_last padding="0 20px 0 20px"][one_half_last]

3. Kevin
I want Kevin to be in the final 2 and win! Kevin has played a flawless social game. They have isolated him and tried to beat him down and he's still there hanging tough and being likeable. #leavedamnkevinalone sheeple! I really don't care that he hasn't won any physical comps. I personally don't think enough credit is given to social play in Big Brother but if that is what you got to play with then it is good enough for me. I would absolutely love if Kevin was in the final 2 with Paul, and Kevin won the game and then also got America's Favorite Player. That would give me life!! I see him in the final 3.
[/one_half_last]
---
[one_half padding="0 20px 0 20px"][one_half]

4. Christmas 

1
All along, we've thought Christmas won't win mainly because she's been seen as a weak player (due to the broken foot). Her loss is going to have a lot more to do with her awful social game rather than any foot related reasons. We've been following all season as Christmas butts into conversations to unnecessarily scold her adversaries. Lately, we've seen how poorly she's willing to treat her allies as well. She detests anything Josh says, to a point where Josh won't think twice about voting against her if she makes the final 2. Brilliantly *eye roll*, Christmas also let Josh in on her hesitation of bringing him to the end. Always thinking, this girl!
While Christmas has been in a good position for much of the game, it was mostly due to her status as a weak competitor and reputation for being loyal. None of that matters in this final stretch, so it feels safe to say Christmas' game is over.
[/one_half][one_half_last padding="0 20px 0 20px"][one_half_last]

4. Christmas
I had such high hopes for her going into the house. I wanted her to be there at the end. But at this point, I just shake my head. She is truly playing with her heart and Paul's brain due to the crush she has on him. Christmas' game is Paul's game and will be until the end. She has said this over and over on the feeds. The broken foot and the meds have really messed her up from the beginning. I felt she shouldn't have stayed when she left to have surgery. She has been given her wins and believes she is playing a great game as per her DR sessions. lol I can't with this one. Time to go.
[/one_half_last]
---
[one_half padding="0 20px 0 20px"][one_half]

5. Alex 

1
Paul's dominance in the game has kept all of his allies so close to him that they don't ever go to each other to make plans. If Alex and Josh had come together during the double eviction, Alex would've had a great chance to make it to the end. But by continuing to trust Paul, as Alex has now realized, she screwed herself. It wasn't just trusting Paul that's ending her game. Her social game has been garbage. She allowed free agents Kevin and Raven to be picked up by other players instead of using them for herself. Overall, she's seen the game from behind a pair of drunk goggles.
Yet somehow, someway, Alex would've been a legitimate jury threat. Since early on, she's had tons of respect from the other players. All along, I've had no idea where that came from and what they see in her that we don't. But whatever it is, they see something… and if she made it to the end, they would've rewarded her for it. I guess there's a reason America doesn't (usually) get a vote.
[/one_half][one_half_last padding="0 20px 0 20px"][one_half_last]

5. Alex
Girl bye. Tough competitor physically but lacking in the thinking department. She will be sitting in jury with her ride or die come Wednesday's eviction. My pre-interview stuff on Alex… I wanted her to go, still do, hasn't changed. That said, I cannot believe she's been this manipulated after seeing Whistlenut Jason get blindsided… totally mind boggling to me. Wake the F' up! Ok don't bother, you will be doing a lot of sleeping in jury.
[/one_half_last]

Matt's Power Rankings by Week