To kick off a brand new season of Big Brother Canada, RHAP blogger Matt Liguori brings in fellow live-feed updater Mary Kwiatkowski to rank the new players and determine how they'll do.

---
Big Brother Canada 8 Preseason Player Rankings
BBCAN season is my favorite reality TV season of the year, even if it is about to begin in the middle of an already packed reality TV spring lineup. It's no secret that BBCAN7 wasn't the most I've enjoyed this show, but otherwise the team up in Toronto always delivers in every way. The players play hard, the houses look incredible, and the competitions are next-level (especially in comparison to BBUS). This cast is looking really good; particularly the women have me excited because last year it didn't seem like any of them ever had a chance (thanks, Pretty Boys).
This set of rankings is coming out on Saturday morning, February 29th, and the premiere is set to film later today. All rankings were put together before any potential spoiler leaks regarding the fan vote or any competition results.
Joining me for these preseason rankings is your friend and mine, Frail Mary Kwiatkowski! Mary and I are having a particularly rough go as two of our three Survivor: All Stars favorites have already been voted out of Winners at War, but we're hoping things on BBCAN will work out better for us.
---
Reminder:
If viewing on mobile, turn your device sideways for the best reading experience. Rankings may be best viewed on desktop.
---

[one_half padding="0 10px 0 0″]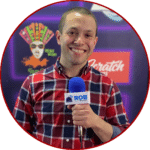 Matt
[/one_half]
[one_half_last]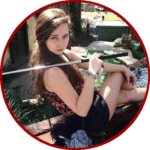 Mary
[/one_half_last]
---
[one_half padding="0 10px 0 0″]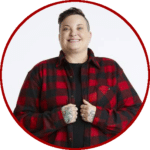 16. Carol
I'm loving this tradition where every 8th season of a country's Big Brother, we celebrate by casting a woman named Carol. I like Canadian Carol a lot, but as you can see I worry about her chances. She says she's always loud and people sometimes ask her to tone it down. If she's rubbing everyone the wrong way early on, that's an easy excuse for some random bro who wins HoH to throw her on the block. Carol seems like a super interesting and funny person with lots of stories to tell, so I hope they keep her around to keep them all laughing, but if she goes far it'll probably be because she's seen as easily beatable.
[/one_half]
[one_half_last padding="0 0 0 10px"]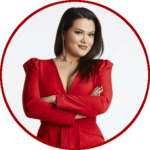 16. Mihn-Ly
See here's the thing, if people are constantly telling you that you are manipulative, maybe it's not working quite as well as you think it is? I would like to preemptively award Minh-Ly with the "most likely to suffer from HoHits" superlative. My gut instinct? A very easy consensus first boot. Upside? Potentially being the third in a showmance-type alliance.
[/one_half_last]
---
[one_half padding="0 10px 0 0″]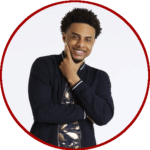 15. Jamar
We've seen players come into the game feeling confident, but Jamar is feeling himself in a way I almost feel I've never seen before. As a fan, I absolutely love it. I can't wait to see Jamar on the feeds interacting with the rest of the houseguests. As for his chances, Jamar isn't here for a long time. He's going into the game with no plans to hold back, no plans to throw comps, and no plans to develop any kind of strategy. Most likely: he wins an early HoH, goes on a power trip and is out the door before jury.
[/one_half]
[one_half_last padding="0 0 0 10px"]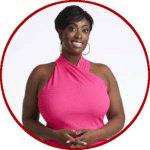 15. Angela
Angela has accidentally signed up for Big Brother when she meant to be on Love Island. But hey, I'm looking forward to this love square. Angie comes across personable, fun, and lighthearted. She has a clear game plan to bond with everyone immediately. If she can avoid the block for the first three weeks and get into multiple alliances like she wants to, I can see her going far, but my fear is the all-guys alliance having no place for her.
[/one_half_last]
---
[one_half padding="0 10px 0 0″]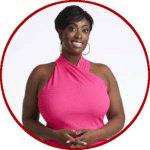 14. Angela
Angela is very likable. But at 33-years-old, she's the second oldest woman in the house and it's hard to not see that putting her at a slight disadvantage. It's hit or miss with Big Brother and the Mom-types. If Angela can link up with the right people and just get past the first week, I see no reason why she can't go far with an impressive social game. She's a superfan and that gives me hope she'll know what she's doing, but it's been so long since we've had an older winner (especially on the women's side). Come through and prove me wrong, Queen Angela!
[/one_half]
[one_half_last padding="0 0 0 10px"]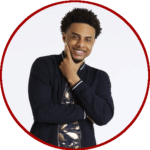 14. Jamar
No. Filter. Ok man. You seem fun but you are DOING TOO MUCH ALREADY! He looks like he could be a classic flameout if there ever was one! Thank you for being self aware enough to know that you are cocky, but if the Pretty Boys 2.0 don't end up coming together, the loudest tend to fall fast.
[/one_half_last]
---
[one_half padding="0 10px 0 0″]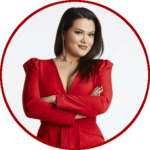 13. Mihn-Ly
"Everybody tells me I'm manipulative and I don't even realize it." A lack of self-awareness is strike one. But Mihn-Ly seems like truly such a great time. She reminds me a bit of Ali and Olivia in the way where I wasn't too high on them preseason, but in the house they were great socially and ended up in a great spot the majority of the game. I don't have the highest hopes for Mihn-Ly to win the game, but she could be around for a little while and become an unexpected fan-favorite.
[/one_half]
[one_half_last padding="0 0 0 10px"]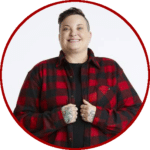 13. Carol
Carol thinks everyone will underestimate her athleticism, and maybe they will, but my fear is that she'll get voted out before we get to see the lamb turn into a lion. Props to Carol for being one of the only people to understand that personal attacks shouldn't be included in gameplay. I like Carol but I fear for her ability to get in with the early alliances that are so key for the game. I'm sensing an early boot.
[/one_half_last]
---
[one_half padding="0 10px 0 0″]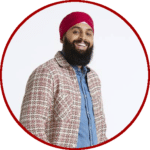 12. Hira
I see Hira as a player like Merron or Eddie… someone well liked but who usually ends up outside of the main alliance and at some point sent home for no other reason than not being in with the core numbers. And then the season ends and everyone loves him and wishes they worked with him when they had a chance because he could've used another friend or two and you just let him go. Hira could go far, but seeing him at the very end is hard to picture. I love that he's proudly going to be himself and ready to take on whatever challenge that might bring.
[/one_half]
[one_half_last padding="0 0 0 10px"]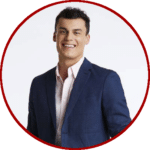 12. Micheal
Cody 2.0 is here and just as stiff as ever. I expect his placement to be directly proportional to the number of days he spends with his shirt off. I never thought I would tire of hearing the word "panties" so quickly, but here we are. If the last few seasons have been any standard, I expect to see him finish solidly in 5th or 6th place.
[/one_half_last]
---
[one_half padding="0 10px 0 0″]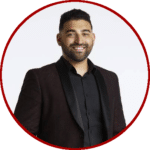 11. Nico
Nico is giving me major Mark vibes. Just like Mark, I can see Nico working his way into an alliance based off first impressions and potentially even going far as part of that group. But Nico may not be at the core of it (see: Mark and Adam of the Pretty Boys) and ultimately taken out when the stronger players no longer need that extra number. Bashing Anthony's game from last season is pretty unforgivable and that kind of opinion tells me everything I need to know. Anthony played one of the most impressive games we've seen, and Nico will have plenty of time to learn to appreciate it when he gets home in a few weeks.
[/one_half]
[one_half_last padding="0 0 0 10px"]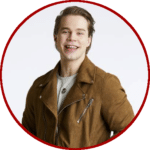 11. John Luke
Hmm where have I seen this attitude before? Oh yeah! It's the classic obnoxious jock! If you like watching BBCAN for the showmances and drama then enjoy this charmer who REALLY doesn't want to be a floater. Don't worry John, nobody who decides to label their gameplay as the "Big Dog Strategy" will be in danger of the subtle art of floating. If BBCAN8 has a similar 'Pretty Boys' style alliance, we know exactly who will be at the head of it. I think John will be able to stake an early foothold due to competitiveness and intimidation, but I see a takedown before the end.
[/one_half_last]
---
[one_half padding="0 10px 0 0″]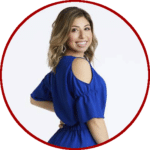 10. Susanne
Susanne will be the life of the party during post-season events and parties, but on the show she'll be a bit too loud and noticeable to be a viable winner candidate in my eyes. Susanne seems like someone who will put her foot in her mouth and stumble through conversations trying to convince everyone she's being truthful. It seems like she's not afraid of confrontation (which leads to exciting feeds), but unless you're in control of your chaos like some of the true masters of the game, you'll end up going down in flames. If Susanne can find one or two people she vibes with, maybe they can hang in the middle of the house somewhere between the power alliance and those on the bottom?
[/one_half]
[one_half_last padding="0 0 0 10px"]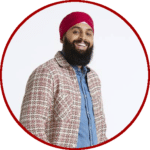 10. Hira
Hira is giving me great energy and seems like a really down to earth person. I really hope he can go far and can be that perfect mix of comp beast and strategist that he thinks he is. If he can open up and share his life experiences I think he'll be respected. Play the dad card! Bond with the other parents!
[/one_half_last]
---
[one_half padding="0 10px 0 0″]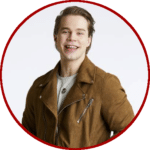 9. John Luke
I was burned last year by putting Dane in this exact spot in my rankings, but I'm going for it and putting John Luke here anyways. JL seems like a recruit, but he probably won't have to work too hard to make friends to help him find his way. He said himself "it's tough to vote out the guy that everybody likes" – he's not wrong, but he's coming in here off the back of a Dane win. These players should take him out early, but it's hard to rank him much lower as a fun-loving athletic bro likely to align with many people in spots #1-8.
[/one_half]
[one_half_last padding="0 0 0 10px"]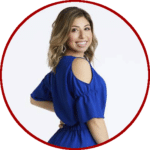 9. Susanne
Is it the 2x speed I'm watching this on, or is Susanne a little ball of energy?! She's bubbly and very sociable and that could help her make friends, but games like these tend to target anyone who stands out if they can't work their way into the big alliance. She might come across a little talkative and abrasive, but maybe she'll be able to successfully play dumb. Either way I think she'll be a fun spitfire to watch! Her strategy and knowledge of the game comes across much more believable than some of the other social players in this cast. If she can get power I think she'll know what to do with it!
[/one_half_last]
---
[one_half padding="0 10px 0 0″]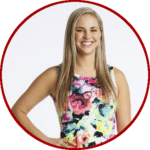 8. Rianne
I like Rianne a lot and I expect I'll be in her corner this season. She seems like a great time and potentially an Erica-style comp beast. She wants to bring the women together and as much as I'd love that to work out, we know it won't and someone will rat her out. But Rianne does have some Jillian upside if she can tap into that. As a superfan, I can only hope she'll know that her big personality will put a target on her back if she doesn't surround herself with the right people. It's funny that she's not a Kaela fan, because besides Erica and Jillian, Kaela is another player I'd compare her to.
[/one_half]
[one_half_last padding="0 0 0 10px"]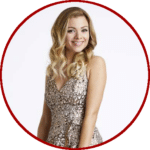 8. Madeline
Madeline is sweet and quiet and wants to stir the pot? I'm in serious doubt we'll actually see her 'Inner Ika' come out to play, but she's prime suspect #1 for showmance season. A little on the boring side, Madeline will either be an easy early vote or will get dragged to the end as a +1. She wants to go down as a legend, but I buy it less from her than some of the others.
[/one_half_last]
---
[one_half padding="0 10px 0 0″]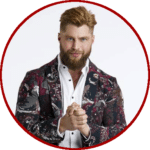 7. Chris
Chris scares me, but I can see him meshing pretty well with this cast. I guess the biggest point in his favor is that he doesn't seem very unpredictable (even if he is a little out there). If Chris comes into power, I don't expect it to turn everyone in the house off to him. People will want Chris in their alliance and call me crazy but I can see him getting into a show/flirtmance; with whom I'm not sure, but he seems open to it and after seeing his Ika interview, he's already playing the flirt card. In no way do I think he'll play like Anthony, but Chris is probably my closest pick for this season's "rough-look in interviews, but could perform better in the house".
[/one_half]
[one_half_last padding="0 0 0 10px"]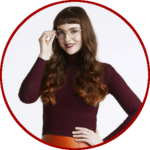 7. Brooke
Brooke is a little awkward and a little quirky, so of course I feel an immediate bond. I'm getting Gabby Pascuzzi vibes mixed with Este and Kiera from last season. My gut says Brooke will be the outcast/underdog who sneaks by for a while and clings on, but is never able to gain any real power. Her biggest downside is an alpha male alliance, but her biggest upside is the potential Kyle underdog alliance working out!
[/one_half_last]
---
[one_half padding="0 10px 0 0″]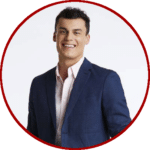 6. Micheal
Micheal and his showmance will probably go far because this is BBCAN, but Micheal needs to open up a little more than he did with Ika to be able to win this thing. His quiet and calm demeanor will help at first but as the game goes on and players are looking deep into your eyes and trying to gauge how much they can really trust you, Micheal might send some mixed signals. He'll also probably win a bunch of comps because he's too competitive to throw them, and unless he's surrounded by a bunch of pretty boys, that'll make him a target. Micheal strikes me as either 3rd out or 3rd place, but coming off a BB20 Jackson win, I can no longer say the conventionally attractive dude with muscles won't win.
[/one_half]
[one_half_last padding="0 0 0 10px"]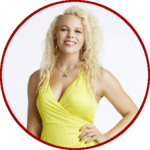 6. Vanessa
I hope I'm not 'too-cool-for-school' for this superfan! Vanessa wants to get in and get with that firm alliance who wants to play as hard as she does. If she can play her cards right I see her being able to fit in both with the showmance crew and the potential outcast crew. She plans to downplay her smarts and her competitiveness early on, so as long as she lets the right people know how much of an asset she can be, she might be able to hang in there.
[/one_half_last]
---
[one_half padding="0 10px 0 0″]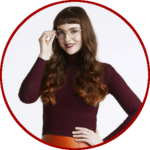 5. Brooke
I spent Brooke's entire Ika interview looking for one bad quality that would lead her to failing at Big Brother and I truly couldn't any. Brooke is intelligent, likable, not an obvious threat, and a cat-loving superfan. (I hope I don't have to remind you all how well cat-loving superfans do on this show.) The only problem I could see Brooke running into would be an early nomination where nobody has gotten to know her yet, but I'm putting faith in her to avoid/get out of that kind of trouble and make a deep run.
[/one_half]
[one_half_last padding="0 0 0 10px"]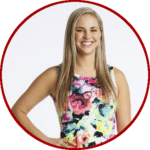 5. Rianne
Rianne can make friends with anyone… well except her ex-fiance. Ba-dum-ching! She needs a rock and wants a showmance, so we are looking at a high-placing individual with low winner-upside. Getting a little bit of watered down Sam vibes, but we'll see.
[/one_half_last]
---
[one_half padding="0 10px 0 0″]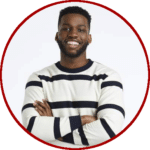 4. Sheldon
Sheldon is the most prepared and has the most potential to be remembered as a strong player from this cast. Think Emmett, Neda, Tim, Johnny, and of course Kevin Robert Martin. Sheldon has studied them all in preparation to play and I expect to see him take little things from each of their games to find himself success. I have some slight concerns he could be too obvious and out there as a big player, but the beauty of Big Brother Canada for a player like Sheldon is that the competitions in the endgame tend to be right up his alley. (His favorite player is Kevin, that's all we need to know.) I do see a lot of myself in Sheldon and I'm excited to watch him play.
[/one_half]
[one_half_last padding="0 0 0 10px"]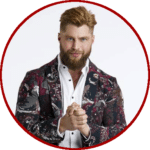 4. Chris
Chris wants to get in an early alliance to take him through the game… hmm this is sounding familiar. He simultaneously comes across a little smarmy while also having a calming, steady voice. His strategy sounds just basic enough to probably take him a decent distance. The question will be if he can actually build real enough relationships that can get him the vote in the end.
[/one_half_last]
---
[one_half padding="0 10px 0 0″]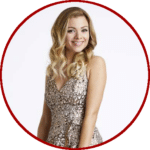 3. Madeline
The idea of Madeline having another side to her personality that she calls her "inner Ika" is very funny. She has a bit of Paras upside where she'll probably never be seen as the biggest threat but her social game will be on point every step of the way. Showmances in BBCAN usually go far, so I wonder if that plays into Madeline's plans to find herself a man in the house considering how big of a fan she is. She's captain of her tennis team and also a teacher, so her social skills are going to be on point and she's a top pick of mine for doing well in endurance comps. She's also 30, so she should be able to relate to just about everyone in the house.
[/one_half]
[one_half_last padding="0 0 0 10px"]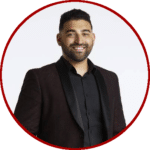 3. Nico
Nico says he needs to mask his personality, but if he can tone it down to this interview level I think he'll be ok. He comes across personable and funny and plans to play his strategy by ear. Oh look, another guys alliance candidate! Somehow I don't think that the women will take too lightly to being lead on, but who knows. It certainly wouldn't be the first time.
[/one_half_last]
---
[one_half padding="0 10px 0 0″]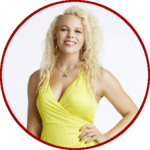 2. Vanessa
I love this superfan's energy and excitement to play. A self-proclaimed 9 out of 10 on the superfan scale seems like the real deal, so if Vanessa is a student of the game and has a goofy personality to go along with it, she'll be one to watch out for. I'm not sure where I see Vanessa fitting into the house, but if she's a free agent that should give her room to maneuver. Being in that house for three months requires lots of laughter, so if the others vibe with her she could do really well. I know the obvious comparison has been Brooke to Sarah Hanlon, but I'm getting a lot of Sarah in Vanessa as well. She's got her head in the game, she's a lot of fun, and she'll hold her own in comps.
[/one_half]
[one_half_last padding="0 0 0 10px"]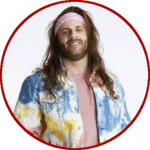 2. Kyle
I'm loving Kyle's genuine and interesting vibe. Definitely someone I would align with if I was in the house. I'm hoping this can be a fun season with the 'outcasts' banding together to work against the power alliance instead of just joining in, and Kyle may be the best hope we have for that! If Kyle can successfully endear himself with the other alpha males to gain information and then take them down from afar, he could easily run the table. Best wishes for a topsy-turvy season!
[/one_half_last]
---
[one_half padding="0 10px 0 0″]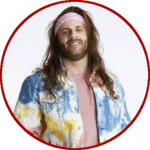 1. Kyle
Kyle's story is pretty incredible. His outlook on life and his motivation to bring home the money should propel him to do very well this season. It's hard to not see things going his way if he finds himself in a final 2 seat. Kyle will have the social game on lock and he seems smart enough to maneuver strategically just fine. His plan to band together the misfits is a nice idea, but it won't be easy to execute and if it falls apart I hope he changes course and moves on to find his people naturally. I see Kyle being around at least long enough to see a video package from his kids, if not going all the way to the end.
[/one_half]
[one_half_last padding="0 0 0 10px"]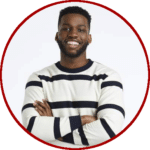 1. Sheldon
Sheldon is a breath of fresh air after some of the 'same-old-same-old' in this cast. One of the few live-feeders in this cast, Sheldon seems to be the full package player on paper. He's so laid back he's practically a recliner. If he can use his level-headedness to build others up around him and be their rock, I see major longevity. As long as he can see past the surface-level relationships and build some real bonds he can do ok. Biggest downside: possibly not seeing that other people are looking at this a little more emotionally than 'just a sport'.
[/one_half_last]