Matt Liguori ranks the houseguests each week with a new guest in RHAP's Big Brother 20 Power Rankings. This week Matt is joined by Adam Buongiovanni!
Notes:
Power Rankings will contain information from the live feeds. If you are only watching Big Brother 20 episodes and consider information from the feeds to be spoilers, come back after watching the eviction episodes!).
If reading on a cell phone, rotate your device horizontally to read the rankings side-by-side. However, this may not work for some devices with smaller screens.
Big Brother 20 Power Rankings – Week 4
My guest this week is a good friend of mine, no stranger to the world of RHAP… Adam Buongiovanni! This So You Think You Can Podcast alum is all in on BB20 and has some hot takes to share with us. Make sure you're following Adam on Twitter @AdamBongo, and follow me @mattliguori! Tweet us and let us know what you think and/or leave a comment below!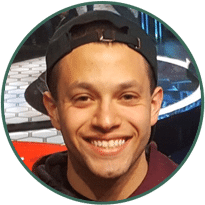 Matt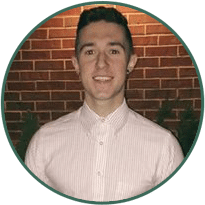 Adam
---

1. Kaycee
With a bump in airtime on the episodes, it seems like we're not the only ones noticing the potential Kaycee has to go the distance. Her social game continues to impress. I can't think of one person in the house who would put her on the block and there's no signs of that changing while so many bigger targets remain in the house.

 1. Kaitlyn
Your eyes do not deceive you. I am manifesting her winning Big Brother 20. Yes, she's on the block. Yes, she's definitely got a possibility of going home. But, when the stars align and she re-enters the house on Thursday night,  her aura will be bright and blue. Now onto ranking the rest of the peasants in the house.
---

2. Rachel
I'm dropping Rachel down from the top spot, mostly because her name has been said a little more this week than in the past. I'm not sure what the deal with that is. Perhaps everyone sees that this is a good player skating on by without any kinds of trouble? She's still well positioned, I just think there's a desire from other players to see her shaken up a bit.

 2. Rachel
This girl has pleasantly surprised me as of late. She's subtly making her way around the house, making safety deals to protect herself no matter who's in power, and sitting safely in the middle of an L6 alliance that's running the show. When people figure out Tyler toward the mid-jury portion of this game, Rachel can rise to the top.
---

3. Tyler
If Tyler's game had taken a dip at all, he's done well to get back on his feet. There's a lot of chatter from the FOUTTE side about how threatening Tyler is, but I'm not sure they're in any position to do something about it right now. Tyler's remained calm, cool, and collected despite still having a ticking time-bomb attached to his hip.

3. Tyler
He placed third in TKO, so he deserves the third spot here. He's playing the best game, and he's clearly running the show..but there are some questionable decisions on his part that don't make much sense to me. Why make it all the way to the end of this past endurance competition? Why not drop early…or at least drop when it was down to his entire alliance and Grandpa Lou's granddaughter? No one up there would have targeted him, but now he's clearly a threat to everyone in the house. And even the people aligned with him have taken note of how good he is in comps.
---

4. Bayleigh
Not only has Bayleigh rebounded well since losing her #1 ally, she seems to have completely fallen off the radar while still in possession of a power app. She wasn't in consideration for Sam to put up this week and she's been maintaining her friendships with the Level 6 women… all while being the only person from the FOUTTE side to not have completely lost it.

 4. Bayleigh
Who's targeting Bayleigh right now? Who will be targeting her within the next 5 weeks? I honestly think she has a clear path to the end part of this game if she just chills and doesn't excessively wear her Swaggy C shirt. The only M-word Bayleigh will be saying is MIDDLE of the game, as that's where she'll get if she lets her housemates rip each others heads off.
---

5. JC
I love seeing JC finally having a different agenda than the group he's been voting with. It seems like the votes will be there to take out Rockstar… but JC wants Kaitlyn to go and he can be pretty influential. Also, it sounds like Sam almost nominated JC, but I have no idea what's actually going on in Sam's head. If he did actually wiggle his way out of that, good on him, but regardless he's still looking good to keep moving forward.

5. Haleigh
She's possibly one of the most mature and well put together 21-year-olds we've seen on this show. The only people who seem to dislike her are Elena Davies and Sam, and at this point, no one gives a flying f*ck about what either of them thinks. Seriously, I'd love to see Haleigh win an HoH and be able to make some deals that really secure her longevity in this game. I do worry people will look at her and Fessy as a couple after this veto, but it's also good for her game having a huge hunk of meat like Fessy in front of her as a shield.
---

6. Haleigh
I'm so happy Haleigh is safe and has nothing to worry about on Thursday night. She deserves so much better than she's been getting from this game, and I hope she gets to really play sometime soon. I just feel like unless she gets a whole set of new allies, her path to the end will be extremely difficult.

 6. JC
I'm honestly shocked JC hasn't said more sh*t that'll get him into trouble. Dude has dropped the most hateful word you can ever say, and I honestly still don't think we cracked the surface of TMZ articles this little stud will be featured in. If he can put his adorable little foot in his mouth, he can really play this middle game and float like the beautiful rat we know he could be. I really do enjoy watching him play the game, and I honestly think he can go the distance. I'd love to see a final 3 of JC, Steve, and Tyler, where JC cuts Tyler and beats Steve 9-0 in a final vote. (Yes, Steve still exists in my hypothetical). I just hope he knows when to shut up moving forward!
---

7. Angela
I don't know what happened, but I'm coming around on Angela. She may be furniture, but she's looking more like IKEA furniture and less like the garage sale find we all thought she was. Her relationships with a solid portion of the house are on point. She has that quality that makes everyone think "I can work with Angela if I need to" and therefore nobody has any intentions of coming after her.

 7. Scottie
I could see Rachel/Angela going after Scottie if they win, but outside of them I see him staying safe for a little while. Even Brett would probably try to take out someone like Fessy. Having this tie to Tyler will help Scottie at least get to jury. Personally, I love this kid. He's social, he's clever, and I'm going out on a limb to say he's definitely kissed a girl before (even if it was Grodner in the casting makeout test).
---

8. Brett
Just as I assumed, I'm already feeling better about Brett with his worse half now out of the game. His threat level has dropped slightly, but not enough for what I'm sure he'd like. Everyone's still looking at this guy like he's some mastermind. If he could join up with IKEA and turn himself into some nice furniture, he should be able to sneak his way into jury.

 8. Brett
I'm putting Brett here because I think he's a smart kid. I still think he might be the main target of Foutte, but I think he has a shot to make it much further than his fallen comrade, Winston. If his side can keep him safe for the next few weeks, and this war with Rockstar fades, he can quietly work on his trapezoids and let other players take one another out. Brett needs to throw competition after competition and start looking like a dud, so people don't take him seriously.
---

9. Sam
Lolllllllllllllllllllll what were/are you thinking for the past week, Miss Samantha? This has been one of the messiest HoHs I've seen, topped off by the fact that none of it matters! Sam has gone from one of the best spots in the house to having pissed off half of the house all from one HoH that she shouldn't have even won. The crazy part is that even after all this, I don't think she's in any immediate danger?

 9. Fessy
If this was based on likability, Fessy would be my #1. I love him. He's so unknowingly entertaining to me. However, he really has no grasp on what's going on in this house. From the votes, to who's being honest with him, he always seems lost. And I think that's why I find him so fun to watch. Stressy Fessy is unapologetically genuine, and I think his upside could be continuously beasting in these comps and showing us that he might be the best athlete ever cast. Check out his Instagram, dude was a multi-sport monster. I would love to watch him go really far, I just don't see it.
---

10. Fessy
We did not deserve the results of the veto competition we received. I mean… we did deserve it because we sat through BB19… so now we deserve a whole lot, but man, we're getting more than we could've asked for. Fessy winning the veto was great for some fun feeds. Clearly, it didn't go over well with everybody, but he was able to pull down his #1 ally and ensure her safety. Hard to pass up on that option when it's available, even if having Kaitlyn out of the game this week guaranteed (if Haleigh stayed on the block) would've been more beneficial to him.

10. Kaycee
I'm not saying she's playing a bad game. She's just so boring. And it's tough for me to put her higher than most when I don't ever see her doing much. I can totally see her being apart of Paul's Puppies last year, and anything associated with last years game of follow the leader makes me immensely sad. I picked her to win pre-season, so her lack of gameplay/potential saddens me. Maybe she'll surprise me and really turn it up around jury, but until then she's staying pretty low for me.
---

11. Scottie
Scottie is still in the house, right? This has to be one of the smoothest transitions I've ever seen from HoH who pulled off a big move to chilling in the background without any worries. Granted, he and Sam are close so of course he had nothing to worry about, but the blowup between Brett and Rockstar really deflected attention away from Scottie. Alas, I still think he's in danger if Level 6 wins next week; Rachel's been pushing for him to go pretty hard.

11. Angela
I don't understand how people see much in Angela. Obviously this is my opinion, but I judge people off of two things: being entertaining, and their BB strategy. Her strategy is to lay low and follow her crew, and she's not entertaining at all. She's a very pretty girl, and she seems to have a pretty solid gig at home, but it really feels like she just doesn't want to be there.
---

12. Kaitlyn
It's not a hot take, but it's the take… Kaitlyn going home would make this season much less entertaining. The house has a good balance of gamers and personalities and Kaitlyn is clearly not here for her gaming skills. I need Kaitlyn to at least make the jury so that she's here for the entirety of the summer. Luckily for her, she was given a new block buddy who is much more likely to go home over her than Haleigh was. I mean, neither are going home, but just incase… Rockstar is a much easier beat.

 12. Sam
If this was Big Brother 1943, Sam would be absolutely KILLING IT. However, sexism isn't cute. I know Reddit will hate me for this (hey, not the first time) but I think this ego-trip is beyond annoying. Sam has now made herself visible in a house filled with people that would've never put her up prior to this week. When Kaitlyn comes back, Sam will be at the top of her target list (manifesting this). I don't think Sam has a shot to win this game, even if she makes the end. Speeches clearly aren't her strong suit.
---

13. Rockstar
I've been saying for weeks that Rockstar's game is going to catch up with her, and once she finds herself on the block she'll have a hard time not being evicted. She needed to be up against Scottie or Fessy to have a chance at staying, but up against Kaitlyn who is a noted "target" and someone people feel they can easily reel back in to their side, Rockstar's fighting a losing battle. Her social game is just so weak, half of the house has no reason to feel like she could benefit their games. I'm just glad if she is evicted, she's probably not going home. There's more fun to come if Rockstar sticks around.

 13. Rockstar
She's a funny person, such a great character, but I really think she had no shot to go home if she just stayed quiet and kept sucking at competitions. When someone does something ridiculous and calls you out for something you didn't do, you REMAIN CALM. I know it's easier said than done, but people are way more likely to believe the calm, level headed person rather than the one with the pots and pans. I see Tyler flipping the vote and sending her home this week, and even if she comes back I don't see a Rockstar victory in our future.