Matt Liguori ranks the houseguests each week with a new guest in RHAP's Big Brother 20 Power Rankings. This week Matt is joined by the WINNER of Big Brother Canada 6, Paras Atashnak!
Notes:
Power Rankings will contain information from the live feeds. If you are only watching Big Brother 20 episodes and consider information from the feeds to be spoilers, come back after watching the eviction episodes!).
If reading on a cell phone, rotate your device horizontally to read the rankings side-by-side. However, this may not work for some devices with smaller screens.
Big Brother 20 Power Rankings – Week 3
So I've brought in a real heavy hitter to the power rankings this week. Joining me is the winner of Big Brother Canada 6, Paras Atashnak! I've been loving following along with Paras' takes on Twitter during this season, as she's fresh off of her victory a couple of months ago and I think she's been really enjoying Big Brother 20. So make sure you're following Paras on Twitter @BBCanParasA, and follow me @mattliguori! Tweet us and let us know what you think and/or leave a comment below!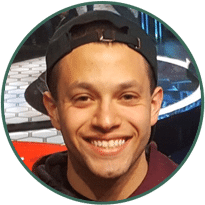 Matt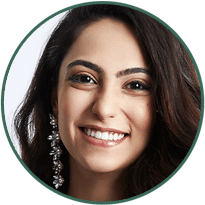 Paras
---

1. Rachel
I'm still super high on Rachel. A bro going out this week is perfect for her game. Her, Angela, Brett, and Winston were way too threatening and losing one of the boys is totally a positive for her, regardless of which one goes. She's been socializing plenty this week and showed in the last HoH comp that she's capable of doing well (despite some questionable math skills).

 1. Tyler
Tyler is playing hardest out of anyone right now. Yes, the house is onto him, but he still has some control over other players and has his own power and essentially has Sam's as well. His relationship with Kaitlyn worried me a lot last week but I have faith that if he plays his cards right he could make it far in this game. I know many have already lost hope on him winning because they don't think he can keep this up, but wishful thinking or not, I think when the time comes he will talk his way out of sticky situations and he'll drop anyone to get to the end.
---

2. Kaycee
Man, Kaycee's stock is on the rise again, eh? We really didn't see much from Kaycee in the first two weeks but perhaps that's just because it's been the Tyler show up. Kaycee seems to have some good relationships with a couple of key players in the house and if she was evicted before jury, I'd be shocked.

 2. Haleigh
Haleigh has impressed me SO much this past week with her social game. She's siting well with Foutte, and making genuine friendships with Level 6. She is smart, has all the boys wrapped around her fingers and has shown the willingness to do what's best for her game regardless of what it means in terms of loyalty to Foutte. I have faith she will make it far!
---

3. Haleigh
Winning the crap app was everything Haleigh could've asked for and more (even if she doesn't see it that way right now). Her side of the house includes Fessy and Rockstar, both of whom Level 6 (Level 5?) will be coming after in the next few weeks, leaving Haleigh relatively safe. I don't ever hear anyone talking bad about her… or even talking about her at all.

3. JC
I had a feeling I should have picked him in one of my pre-season drafts but I kept being told I was wrong, I knew he would fly under the radar and I was right. He's a little inappropriate but his social game is great and he seems to have won the other houseguests over with his humour. He seems to be on nobody's radar and I can see him easily making it to final 5.
---

4. Tyler
I see both sides of the argument as to how Tyler should've handled this week. I personally think he's been playing it just fine. He recognized there was nothing he could do to change Scottie's mind about his agenda for the week, and thus has taken a backseat and allowed Scottie to make his move while still babysitting Kaitlyn and maintaining his relationships.

 4. Sam
Sam is a sweetheart, so genuinely likeable, cooks and cleans for the other houseguests which may make them want to keep her around longer, and she still has a week left of her power. She isn't viewed as a threat even though we saw in the veto that she can compete if she has to. I just love her charisma and the way she talks and gives advice, she's so real, I can't get enough of her.
---

5. Sam
Sam in theory should be a lock for making jury, but with a power in her hands that expires next week and seeing her willingness to go up on the block because she knows she's safe… I'm not so sure. Sam and her power seem safe in Tyler's care, but the speculation surrounding it has put her in a spotlight she otherwise would be nowhere near at this point in the game.

5. Rachel
Rachel is probably the most liked from Level 6 alliance, she has a good social game and I think is the last target from that side of the house. She has come second in so many competitions and I believe her reign will be later this season.
---

6. JC
A little drop for JC this week. It feels like for the first time, there's been some talk about JC and his gameplay which up until now have been pretty well hidden. The drama in the house has really avoided him. While he maintains his relationship with Fessy, I don't think he has much to worry about, but he needs to be careful because the farther in the game we get, the less hidden he'll be.

 6. Kaycee
I though Kaycee was going to be similar to Erica from Big Brother Canada, and unfortunately so far that hasn't been the case. On the bright side, she's invisible, doesn't talk or do much but also means she isn't pissing anyone off.
---

7. Bayleigh
I'm super pumped for Bayleigh getting the power app this week. She rebounded extraordinarily well after losing Swaggy last week. I'm not sure if she's on anybody's radar as an immediate threat, so as long as this power doesn't go to her head and she doesn't get too ahead of herself, she should be able to get by for another couple of weeks.

 7. Bayleigh
I think Bayleigh will be better off now that Swaggy C is gone and no longer putting a target on her back. She did an AMAZING job following his departure by not overreacting and getting mad at other houseguests, instead doing damage control and taking the approach of socializing even more with everyone. I think other HGs will leave her alone for a while now that he is gone and she has 8 weeks to use her power, so she's doing well.
---

8. Fessy
Fessy's two comp wins make up a pretty permanently stained target on his back. He's pretty lucky that Rockstar is still in the house to stand out as the biggest target on his side of the house, because otherwise all eyes would be on him going into next week. As a player in the game, Fessy really does nothing for me.

 8. Scottie
Scottie made a brave move this week with nominating the Bros, I think whoever stays between the two will be gunning for him. Others still will view him as the the nerdy super fan when the time comes, but some bigger targets are out there. He needs to make a little more effort and use the momentum from his HOH to align with other houseguests, otherwise he's going on the block. Him voting out Swaggy C as he wore a Swaggy C t-shirt shows a level of savagery I did not expect from him that could really help him go far in a game like Big Brother.
---

9. Angela
I'll say this… while Angela is extremely boring and adds absolutely nothing to this season's gameplay or entertainment… she does at least participate in game talks. The problem is that she doesn't lead any conversations or seek out information on her own…… and wow I'm already talking about Angela way more than I need to be.

 9. Angela
I am hoping this is just Angela keeping to a strategy of laying low the first few weeks and going hard and winning out later on, but I think her lack of willingness to socialize with other houseguests and sticking so close to the Bros and Rachel will cost her. It feels like her heart isn't really in it but she showed in that first competition against Swaggy C that she could compete and I hope the comp beast jumps out soon.
---

10. Kaitlyn
Where do I even start with this one? It's funny because despite Kaitlyn playing the far and away messiest game in the house, I can't see her being an immediate target because in the tug of war both sides of the house are playing, they both feel like they can pull Kaitlyn over to their side if needed. Her allies, specifically Tyler, have mentioned a desire to get her out soon, but you have to imagine that if she's on the block against any of her former friends, Tyler will want to keep her around a little longer because he knows she's in his pocket.

10. Brett
Brett is the more likeable of the Bros but being attached to Winston at the hip really hasn't helped his game, and if Winston leaves this week he could potentially socialize more and better his position.
---

11. Scottie
I'm very happy with Scottie this week for not being afraid to pull the trigger. It goes without saying, but whichever bro stays next week will have an obvious vendetta against him and that'll be tough to navigate if Level 6 wins HoH. Plus, that vote for Swaggy last week isn't disappearing into the night. Once Scottie's HoH reign ends, that vote will be a dark cloud over his head for weeks to come.

11. Fessy
Fessy is and will be amazing in competitions, he is extremely loyal, he's the perfect ally… but unfortunately he doesn't hold back, he seems a little clueless and distracted with girls, and I think he's next on the hit list for Level 6. With Swaggy gone, the target falls on him and not Bayleigh.
---

12. Rockstar
Same story, different week here for Rockstar. She's got plenty of friends in the house, but the second power falls back to the other side, Rockstar will be on the block and very likely going home. Rachel and some others have pointed out that "she's not a threat" but she's just such a wildcard. If she's on the block, she better hope she's got Fessy or Scottie next to her so she at least has some case to make.

 12. Rockstar
I never thought pre-season that Rockstar would be as fun and woke as she is, it's like she's the voice of live feeders and twitter. BUT she's also just as vocal in the house and doesn't hold back with naming her targets, and I could see her being on the block if anyone from Level 6 wins. She's very loyal to her side but also has no connections to the other side so unfortunately I don't know how long she will last.
---

13. Brett
Before feeds turned on, I had no hope for Brett. After they turned on, I thought he might actually exceed my expectations. He's shown some glimpses of game intelligence and interest in strategizing, but a lot of it comes out really sloppy. His likability over Winston's is what will probably keep him in the game this week. Without the bromance weighing him down,  perhaps he'll be able to bounce back like Bayleigh did and become an actual contender in this game.

 13. Winston
Winston has been quite different than I imagined him pre-season; he is a total hot head. Even if he lasts this week I don't see him lasting long at all, he's basically on everyone's radar from Foutte. He's not very likable even among his own alliance so it will be an uphill battle for him from here on out.
---

14. Winston
Winston's problem all game long (besides being an insane person) is that his relationships with Level 6 are all strictly game. There's never been a personal bond between him and anybody other than Brett. Rachel and Angela don't seem to even like him all that much. So with the choice between him and Brett, it's not a surprise that his alliance is leaning towards evicting him. The other side of the house wants to keep him, so he has hope… but they want to keep him because they see him as a joke. Not good!

 14. Kaitlyn
Kaitlyn is a ticking time bomb. She has shown to be disloyal, and willing to backstab her own alliance so early on, she doesn't have an alliance anymore. Even if she stays a little longer, she will never win.