Matt Liguori ranks the houseguests each week with a new guest in RHAP's Big Brother 20 Power Rankings. This week Matt is joined by Big Brother Canada 6's Maddy Poplett!
Notes:
Power Rankings will contain information from the live feeds. If you are only watching Big Brother 20 episodes and consider information from the feeds to be spoilers, come back after watching the eviction episodes!).
If reading on a cell phone, rotate your device horizontally to read the rankings side-by-side. However, this may not work for some devices with smaller screens.
Big Brother 20 Power Rankings – Week 13
After 99 long days, we're finally here at the end of the road in this season of Big Brother 20. We've got an extremely worthy final 3 where any of them would be a worthy winner with impressive resumes throughout the season. While (of course) some have done more than others, all played good and valid Big Brother games, making it so tough for us to figure out where this jury is going to vote.
For this final week of rankings, I've got Big Brother Canada 6's Maddy Poplett back with me after having also ranked these players pre-season with me! Looking back, Maddy and I both had Tyler in our top 4 (#1 for me, #4 for Maddy), Kaycee in our top halves (#7 for me, #8 for Maddy), and JC in our bottom 2 (#16 for me, #15 for Maddy). Sorry JC! I think a lot of people were dead wrong about him, which was actually great to see. And yes, I'll be patting myself on the back if Tyler wins for ranking him #1 and having him as my winner pick.
Also just want to thanks Christine and Saif for all of their help with the graphics in another season of rankings!
Tweet us your thoughts, @MaddyBBCAN6  and @mattliguori, let us know what you think and/or leave a comment below!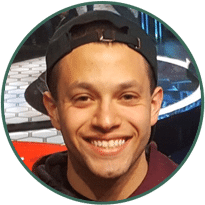 Matt
1. Kaycee
In the year 2018, having seen the juries of Big Brother 19 and Celebrity, I have a very hard time not seeing Kaycee as the favorite. Not only is Kaycee more likable, she has a full resume of comp wins and if she tries hard enough she'll be able to justify all of the moves "she" made in the game despite 100% of those moves being for her team, rather than for her as an individual. Regardless, Kaycee's social game is unmatched. She built relationships with players from both sides of the house and allowed Tyler and Angela to get the majority of the blood on their hands while she sat back and held it down in the veto comps, preventing their opposition from saving themselves.
The main point against Kaycee is that she evicted Angela over Tyler at final 4. I really think the jury will have their jaws dropped when they find out how that went down. I've said all season long that Tyler is not Paul. If Tyler was Paul, Kaycee would be at 90% winning to Tyler's 10%. But this is going to be super close, and I'm giving Kaycee the edge here.
2. Tyler
This jury decision is really going to tell us a lot about the evolution of Big Brother as a whole. Tyler is a lock for the final 2. Either he'll win his way there, or Kaycee wins and takes him. Tyle (who has been receiving an average score of 8 or 9 on the LFC roundtables most weeks and been widely regarded as the most strategic player of the season) will be pleading his case to the jury. My vote would go to Tyler, but for some reason CBS doesn't think I should qualify as a final jury member.
Tyler didn't start off great with managing this jury, given the big blow-up with Bayleigh. But along the way Tyler, has never been malicious to anybody exiting the house in the way that Paul was. Tyler has made friends with a majority of the jury and if he does lose, it'll be because they had a choice they liked more in Kaycee.
I wish I could rank Tyler #1, but with a jury made up of 5 Fouttes and a Sam, it really is tough to predict. Tyler should have Angela's vote on lock… he should have Fessy and Scottie… and the votes of Haleigh, Brett, and JC could all go his way if he says the right things during the final questioning. So while he could get all those votes, I'm worried that the easy thing to do is vote for the much more likable option sitting next to him.
3. JC
While JC's game will be ending just shy of the final 2, I'm very happy with his final 4 HoH win that gave us one last jolt of excitement. JC has played a hell of a game. Preseason, I ranked JC #16/16; I figured he had no shot to do well and would be a very early boot. I have to say… that prediction has to be the worst I've ever made. To be fair, I think we all shared that mindset, but we were all collectively very wrong.
JC may not be a superfan, but he learned the game very quickly as he went. A few questionable choices along the way (allowing Fessy to be evicted over Haleigh comes top of mind), but JC played hard. I truly do think he would have a shot a the half million if he made final 2, but unfortunately his long-term strategy of fattening up his competitors won't do much to prevent Kaycee or Tyler from evicting him.
---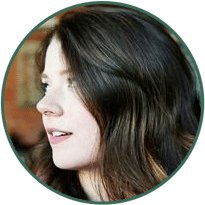 Maddy
"After a truly fantastic season of BBUS, I am so excited to have been asked to weigh in on the final 3! This season is absolutely the most casual I've been in years (BB overload is real, guys), but towards the end of this season I've really been hanging on the edge of my seat waiting for feed info. It'll be SO interesting to see who pulls out the win!"
1. Kaycee
Kaycee takes the top spot for me because I think she has the least bumpy ride when I consider her trajectory to the win. She's played the quintessential wave-less game (which is damn near impossible in that house), building herself up a strong social foundation in the first 2/3 and then beasting her way into the last 3rd of the game. I think the jury will very clearly see that. She's been relatively inconspicuous throughout, and has positioned herself amongst more flashy "big move" players SO well. She may be less directly involved in specific players' game timelines – *ahem, TyTy and his multitude of final 2 deals* – but I think that may still be to her advantage once the jury starts comparing notes. She's been loyal to her people, which is respectable, and held her own in the crucial final weeks without support of her strong allies. Her final 2 speech will no doubt be a banger if she makes it there. Kaycee killed it this season.

2. Tyler
Ohhhhh TyTy. CBS's golden haired golden boy. I am so impressed with him, but I think he may just squeak short of the W. It really all depends if the jury sees his season-long dirty dodges in a favourable light. Socially, he's more tied up than Kaycee when it comes to runaround promises and deals. Competitively, they match up, and he didn't need his app. I think the reason why Tyler takes 2nd in my rankings comes down to the social hiccups I feel he's had, and the emotional & relatively unified jury comparing notes and calling foul. He's got some 'splaining to do… let's see if he can pull it off!
3. JC
Take a drink if you NEVER expected JC to be a final 3 contender! Take another drink if you never expected to kinda sorta reasonably see a potential winning path for him! Take ANOTHER drink if you're also starting to understand him without subtitles! Now that we're drunk – let's discuss JC. While he wasn't in the same calibre as Kaycee or Tyler in my opinion, JC was decently social and rode the coattails of a power alliance very successfully. Despite not being completely in the know, he dabbled in many complicated relationships and was able to feed valuable information from time to time. Not bad! JC winning final 4 HOH was a sensational moment that was just claaaaaassic BB20…. wouldn't it be kind of obscenely ridiculous if he could somehow steamroll this final 3 and chat his way into the big prize…? No..? Maybe I am drunk.