Join Curt Clark (@curtclark) and Mark Celera (@DawnsBread) as they RHAP-Up Week 7 in the Big Brother UK house.  This week saw plenty of turmoil as the legendary housemates extended their visit a bit longer, with plenty of drama ensuing around nominations, tasks, and pretty much every other single action in the house.  On this week's podcast, Mark and Curt discuss:
Who Curt and Mark each expected to go during Eviction Night
The chain reaction of mini-dramas that transpired during Nominations Tag, as Jade nominated Cristian, who nominated Sam, who nominated…etc.
The major blow-ups between Helen and Brian, how each side contributed to the issue, and Brian's ultimate decision to "pull a Sandy" (BBUK 2002) and climb his way out of the house
Aisleyne's entrance on Christmas Day…and her decision as to who has been naughty and who has been nice
Nick and Harry's continuing drama…and how Curt may finally be over Nick as a housemate
The impact of Aisleyne on the housemates…including Helen's withdrawal and Nikki's new-found life
Nikki's drowning in a sea of duvets and cushions in the storeroom
Stay tuned next week for further podcast coverage of BBUK!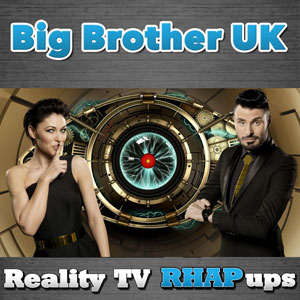 Click to Subscribe to ALL of Reality TV RHAP-ups[/caption]