Pretend you're in your very own Timebomb Bunker, and eavesdrop on Curt Clark (@curtclark) and Mark Celera (@DawnsBread) for their RHAP-Up of Week 5 in the Big Brother UK house!  This week, Curt and Mark discuss a range of topics, including:
Friday's

fake eviction of latecomer Marc…and its inevitability
Their take on each of the new "legends," from Brian (who is a newcomer to both Mark and Curt), to Helen (BOOOOO!) to the awesomeness that is Nikki Grahame
The week-long feud between Marc and Harry…and Harry's changing perception in the house
Jack and Simon: Night Ninjas!
Likely targets of Marc and the Legends, given that they are responsible for nominations this week
Join us again next week for our Week 6 coverage of BBUK on Reality TV RHAP-Ups!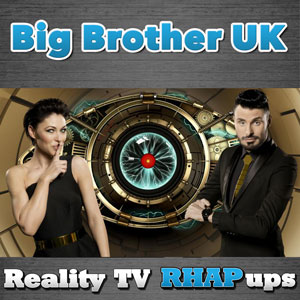 Click to Subscribe to ALL of Reality TV RHAP-ups[/caption]