Click to Subscribe or Give Ratings to the Big Brother ONLY Feed on iTunes[/caption]
Rob Cesternino and Brian Lynch are excited to kickoff Big Brother Canada 2 with their preview for this season's cast.  Big Brother Canada 2 will premiere March 5th with the first regular Big Brother Canada show on Friday, March 7th at 7pm EST and 4pm PST.
They begin to discuss the bios and videos (that Brian has seen)
Alel Elseri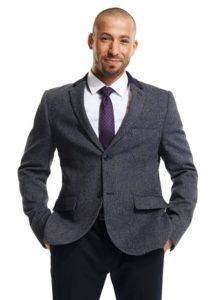 Adel – 27, Welder/Inventor, Edmonton – who feels he is most connected to is Tom and Talla.  Rob feels Adel is too aggressive and won't make the jury.  They both feel he is trying to be like Tom but he won't do as well as Tom (Tom left the house 4th).  Brian thinks he is a family guy and could be religious.
***NOTE – Side Show on Slice TV at 10pm following the regular Big Brother Canada episodes.
Andrew Gordon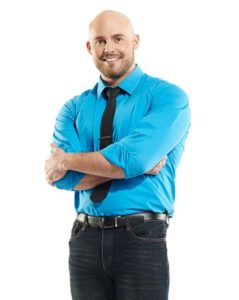 Andrew – (not to be confused with Captain Kosher) – 27, Restaurant Manager, Calgary – he is a newbie to watching Big Brother (only watched 1 season).  Brian is concerned that Andrew doesn't seem to know much about the game.  Rob thinks Andrew could be like an Emmitt or Hayden and likes that he manages a restaurant as he may have great people skills.  Brian thinks he'll need to lay back and not "manage" too early.  They both think he will make the jury.
COMMENT: PuffinLovin BBCAN season 1 proved that you can't determine a HGs chance of winning by their BB knowledge.  Jill and Em didn't have much, Peter and Alec were huge fans.
Rob and Brian agree that it's not as essential to know about previous season on Big Brother as it would be on Survivor.
Anick Gervais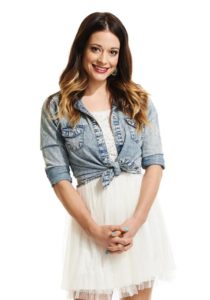 Anick – 28, Reiki Master, Hanmer (near Sudbury) – Rob thinks Anick will be the Ashley (BB14) of this season.  Rob thinks she's going to be clueless to the game.  While Brian thinks because Anick compares herself to Dr. Will she may be strategic.  The guys are very excited about Anick doing some Reiki in the house, as Brian says "everybody likes rubbings".  Anick admits she gets on negative people's bad side.  Brian thinks she could go far, while Rob isn't feeling a strong vibe.
Arlie Shaban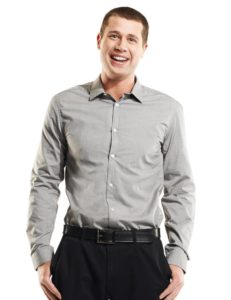 Arlie – 25, Unemployed, Claremont – Arlie wants to be this season's Peter, Dr. Will and Dan.  Brian likes that Arlie is looking at this as a job interview.  Rob feels we will enjoy Arlie but feels he has no chance to win the game.  Brian disagrees with this however if his goal is to be the next Dr. Will or Dan then he won't be able to do this.    Rob says he is pro-Arlie but again states he has no chance to win the Brick furniture this year.
QUESTION: Chris Burger JFrey, is there any chance I can ask Rob for an old-time Peter Brown impression?  I miss those.
Rob explains it takes time to get into character and promises one in the future
QUESTION: Rod Jeremy – What are the odds of another Brigade type alliance to start the season?
Both think it is highly possible due to it being an easy strategy of getting the bros all hooked up – but not like that!
Heather Decksheimer
Heather – 23, Model Agency Coordinator, Barrhead – Rob thinks Heather could go either way (successful or unsuccessful) – Brian thinks Heather is like Rachel Reilly (high drama).  Rob thinks her pre-show interview seems like she could be very calculated and may be an interested.  Both agree Heather knows herself which might be helpful.
COMMENT: xGreekProDiigyx – Calling it, she'll pull off a Kristen from BB12, and have a showmance
Brian says NOmance, Rob says FLIRTmance no SHOWmance
Ika Wong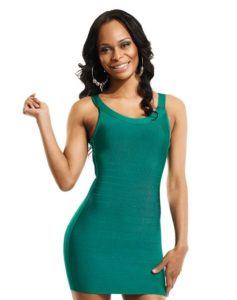 Ika – 29, Hairstylist, born in Jamaica – Brian Lika Lika Ika but knows she's going to have problems with other people.  Rob is concerned that in her pre-interview she used the word "extra" to describe herself.  Ika is on the show to represent mothers and black women.  She wants to be known as the black Tiger Woods of Big Brother.  Rob felt good about Ika but Brian is changing his mind.  Brian thinks Ika will be an early boot.
Jon Pardy
Jon – Student, Clareville – Jon seems too Arlie like – Rob is confused why there is two of the same people however likes that Jon is more laid back on his approach to the game. Both Brian and Rob are impressed with Jon and think he will be more successful then Arlie.  Brian thinks Jon and Arlie will either align or target each other.  Jon doesn't seem popular on SliceTV website.  Both Rob and Brian feel good about Jon.
Kenny Brain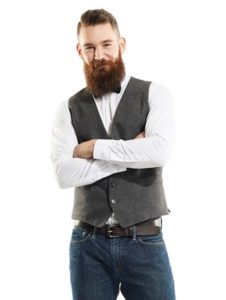 Kenny – 25, Model, Grand Falls/Windsor – Kenny seems to be the "token gay guy" who plans to hide his sexuality in the house.  Rob thinks it's a bad idea to hide things about yourself in the game however it can be used to help create connections with people in the game.  Sharing secrets with people may help his game.  Brian warns that if he handles it bad, people may feel Kenny doesn't trust them.  Brian doesn't think Kenny is going to do very well.  Rob feels Kenny could do well but he doesn't like hipsters.  Kenny may have OCD (even with the beard).  Rob says he'll make jury while Brian says he'll be gone before jury.
QUESTION: tocofool: Rob or Brian, do you think Kenny had a beard before he came into the house or does he have it just so he can stand out more for the viewers.
They determine Kenny think he is a beard model and that the Canadians will love bearded Kenny.
Kyle Shore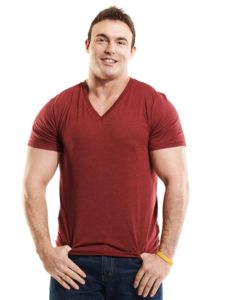 Kyle – 24, Personal Training/Picking Up the Ladies Downtown, Porters Lake – Kyle is a self-admitted douche and loves the Brigade from BB12.  Both think Kyle will be a lot of fun to watch and could be Canada's Jessie Godderz.  #paintrain Brian thinks Kyle will be out before the jury starts.  Rob thinks he will be out in the first three weeks and will be drinking green bear downtown on St. Patrick's Day.
COMMENT: hamsterwatch – Kyle isn't Jesse or Frank, he's the David Girton in his momma's basement
Neda Kalanter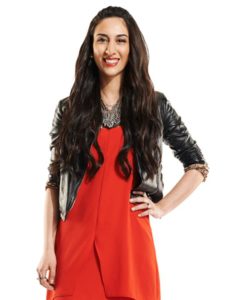 Neda – Freelance Fashion Stylist (self-employed), Vancouver – both Brian and Rob feel Neda is very hard to read.  Rob thinks she could be too uptight and maybe too blunt for the game.  Brian thinks she'll learn neither are good traits but will be able to adjust her game.  Rob thinks Neda will be too opinionated while Brian thinks she will make jury.  Brian thinks she will be good in the diary room.  Rob does like that Neda seems like a Big Brother nerd!
QUESTION: Sima Abedini: You may have already talked about this, but do ya'll feel that this cast is SOOOOO similar to last year?  I mean they even casted another Persian girl.
Brian disagrees because almost all the Big Brother seasons are comparable with the casting.
Paul Jackson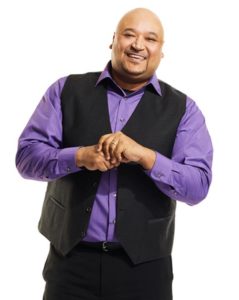 Paul – 43, Cape Town lives in Toronto, Motivational Speaker – Brian likes that Paul is pro-Chill Town.  Rob worries that Paul is in trouble based on his age.  Paul could be a sentimental favourite because he has kids and Canada may get behind him.  Brian predicts Paul will be third place in the game (last voted out) while Rob feels Paul will be out pre-jury.
Rachelle Diamond
Rachelle – 20, Student, Edmonton – Rachelle is a huge Rachel Reilly fan and Peter Brown fan.  Rob feels Rachelle will be the main female who will get into a showmance (possibly with Andrew).  Brian thinks Rachelle could go far in the game.  Rob thinks she will get in a showmance but it will cost her the game and she will be out just before the jury.
Sabrina Abbate
Sabrina – 25, Hairdresser, Montreal – both Rob and Brian think she will be a big personality.  Sabrina wants to be the cook of the house.  Rob thinks she's going to be a lot of fun, especially in the diary room.  They don't like how Sabrina has a bad knee already.  Rob feels she will make the Top Six.
Sarah Miller
Sarah – 32, Mortgage Broker, Osgoode – Rob doesn't understand why she is on the show, neither does Brian.  But with the reveal that Sarah raps and pulls pranks her stock goes up a little.  Rob thinks that Sarah is out before the jury, Brian agrees.
Potential rumors on mystery houseguest
MYSTERY HOUSEGUEST – No one has reliable information about who it is.  The gender of the mystery houseguest is also unknown.
Big Brother Canada 1 player – Brian says NO – everyone has been accounted for.  If they did it would probably be Gary.
Relative of Big Brother Canada 1 player – Brian says it's hard to track the siblings but does not think that would be a big draw to the show.
Former US Big Brother Canada – Hayden Moss – but Brian thinks no
Brian mentions the show is hinting Canada may have the choice of who goes in.
Celebrity – Brian says YES – this could be a viable option – rumours are including William Shatner, Justin Bieber and Scott Bosse (a drag queen)
"Canada's Player" like Eric Stein on Big Brother 8 – maybe
There is even a rumour of a random goat being controlled by the public (???)
Rob is looking forward to Big Brother Canada 2 – Brian has spoiler about the first HoH competition – endurance competition where the players will stand on ice.
Winner predictions
Brian is picking the Mystery Houseguest to win BBCAN2 or Neda
Rob is picking Jon to win BBCAN2 or Heather
RHAP Big Brother Canada podcasts will take place on Fridays.
Subscription Options for Rob Has a Podcast: