Rob Cesternino talks with the latest player evicted from the Big Brother 17 house in this week's interview.
Exit Interview with Da'Vonne Rogers, 2nd player evicted from Big Brother 17 on July 9, 2015
In this interview, Rob asks Da'Vonne the following questions about her time in the Big Brother house:
Why did Da'Vonne have to get so confrontational with Clay when she was counting in the bedroom?
Are all the houseguests scared to target Audrey or is it just Shelli?
How shocked was Da'Vonne that Audrey played so aggressively over these first few weeks?
Is there any chance Audrey can come back in this game?
What was the first thing that gave Da'Vonne a clue that Liz were two people?
Why did Da'Vonne pick to Jeff, Jackie and Becky to sit out of the vote?
Did Da'Vonne have any idea that Vanessa Roussou was a successful professional poker player?
Had she known that, was something that could have bonded them together?
Did Da'Vonne have any idea that Shelli was so bummed out that Da'Vonne didn't give her the fast forward in week 1?
Why was Da'Vonne able to bond with Jason so quickly?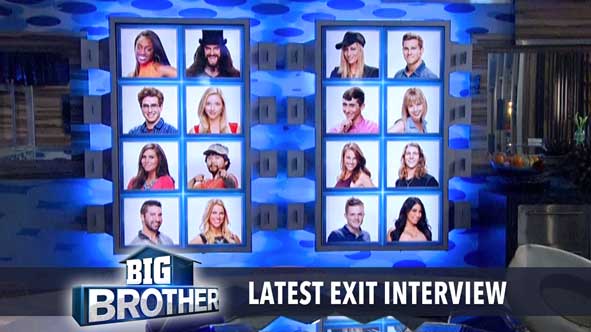 Watch Thursday Night's Eviction Recap on RHAP with Ian Terry
Watch the Show on Youtube | Subscribe to our Youtube Channel
Subscribe to the Podcast: