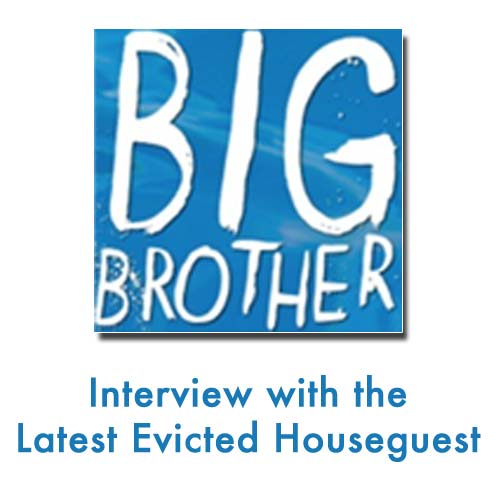 Rob Cesternino speaks to the Latest Evicted Big Brother Houseguest[/caption]
Rob Cesternino talks to the fifth player evicted from Big Brother 15, Howard Overby on his official Rob Has a Podcast exit interview.
Rob starts off by asking Howard about what went wrong in his game. Going back to the week that Nick was voted out of the house, the moving company was in a pretty decent position until McCrae defected. Does Howard regret pushing for Amanda to go out that early in the game? Howard ended up on the wrong side of the numbers on the Nick vote and then got caught in a bad lie with Helen.
Turning specifically to Amanda, Rob wants to know about Howards feelings towards her and why he thinks that she was so threatened by him.
Howard became very close in the house with Candice, Rob asks Howard if this was just two people becoming friendly in the house or if was a true showmance.
Howard and Candice both dealt with a lot of ugly racially charged behavior in the house, specifically from Aaryn, Rob asks Howard how much of what Aaryn or others said he directly heard.
This week, when Howard sent Candice to go and talk to Aaryn, he used the phrase "go get your bed back". Howard said that to Candice as she was leaving the house as well. Rob wants to know what was meant by that phrase.
Rob brings up a controversy from this week where Howard alledgedy whispered something innapropriate to Amanda in the Kitchen. Rob asks Howard if he remembers whispering to Amanda and if so what did he say.
Watch Thursday's Post Show Recap with Ian Terry