Survivor and Big Brother aren't the same without people to share the fun!
Are you the only person you know who wants to talk about last night's big blindside but everybody you know thinks Survivor is no longer on the air? You listen to Rob Has a Podcast because you want the most in-depth coverage of every unbelievable thing that happens on your favorite shows. However, the podcast is only where the conversation begins…
Reality Shows are meant to be talked about with your friends
By taking the next step and becoming a patron, you're about to become a part of the most engaged reality TV fan community in the world.  We have built a community of thousands of reality TV fans from all around the world who have found a connection through Rob Has a Podcast.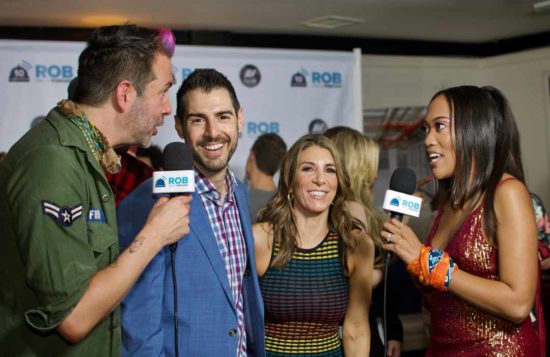 I'm Rob Cesternino and I've built a podcast network all about providing an interactive experience for the fans of competitive reality shows.
In 2010, I started Rob Has a Podcast during a time when I was out of work and looking for a way to connect with the world around my favorite television shows. 10 years and thousands of podcasts later, the Rob Has a Podcast community has become the biggest alliance in Reality TV podcasting.
Key Benefits of Our Community:
Access to our Patron Facebook Community to connect with other fans and discuss your favorite shows and many other topics
A patron-only podcast feed featuring multiple weekly Patron-Only shows from Rob Cesternino answering listener questions about all of the shows we watch and life behind-the-scenes at Rob Has a Podcast
Priority Access to tickets to live shows
Rob Has a Podcast exclusive swag including buffs, bells, signed photos and more
Hey, What About??