BB22 | Triple Eviction Episode Recap | Thursday, Oct 1, 2020
LIVE after the Thursday, Oct 1, 2020 2-hour episode of Big Brother All-Stars, your All-Star RHAP panel is here to recap it all. Tonight is not just any eviction episode of BB22, it's the TRIPLE EVICTION! In order to cover all of the craziness of this episode, we're bringing you the ultimate panel to break it down! Rob Cesternino is joined by Live Feed Correspondents Taran Armstrong and Brent Wolgamott, Love Island RHAPup host, Kirsten MacInnis, and RHAP Class of 2020 member, Phil Thompson.
What did you think of the craziness of tonight's episode? Do you like the triple eviction twist? Share all of your Big Brother thoughts with us on Twitter by tagging @RobHasAPodcast and using the hashtag #RHAP!
Follow tonight's panelists on Twitter:

Catch up on BB coverage from this week: 
BB22 | LFC Tuesday Roundtable | September 29, 2020
BB22 | Why ________ Lost Week 7 | David Bloomberg & Jessica Lewis
RHAP B&B with Mike Bloom and Liana Boraas | BB22 Week 7 | Ali Lasher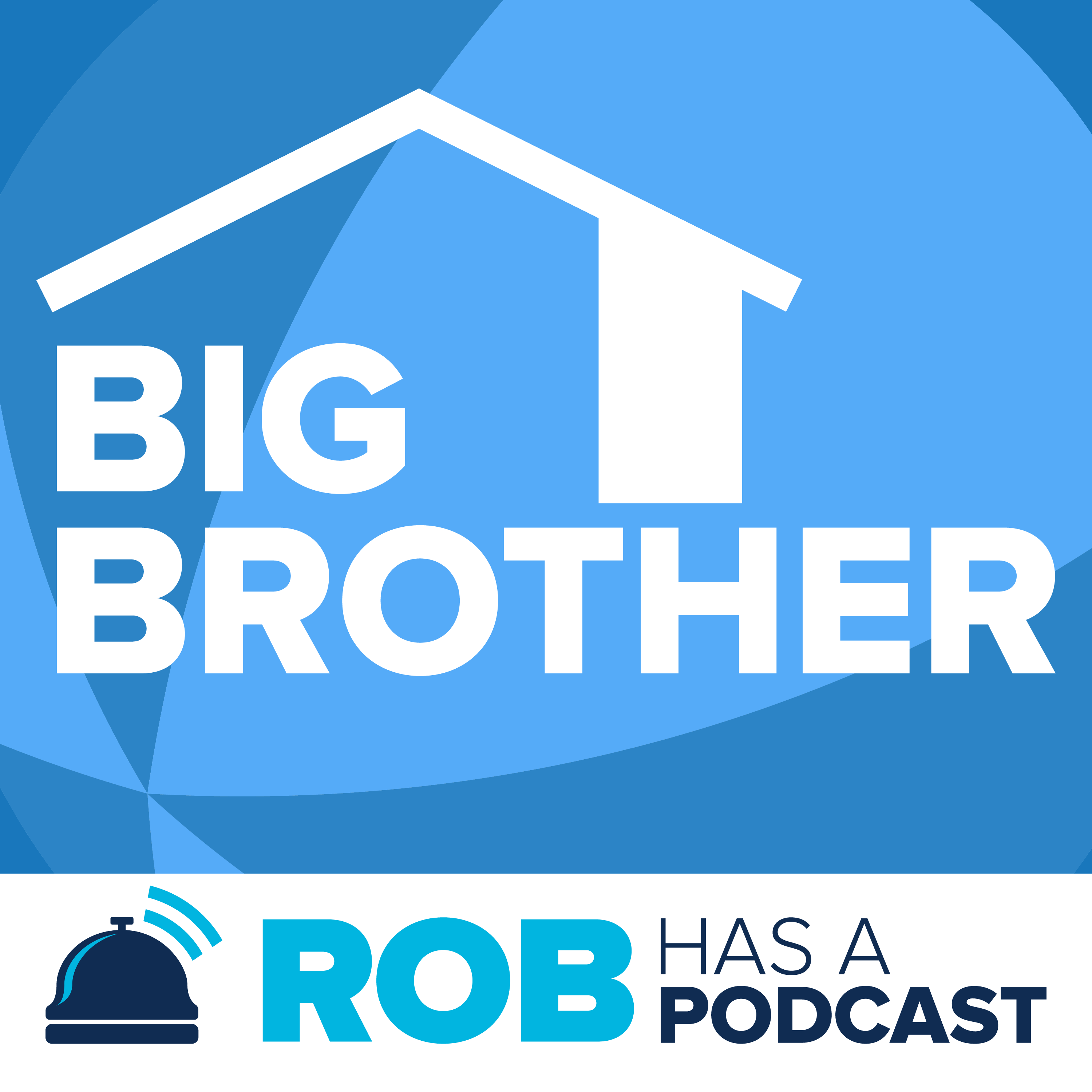 Big Brother Recaps & Live Feed Updates from Rob Has a Podcast
Big Brother Podcast Recaps & BB25 LIVE Feed Updates from Rob Cesternino, Taran Armstrong and more
Big Brother recaps, live feed updates and interviews with former Big Brother players from Rob Cesternino, Taran Armstrong, and friends of RHAP.