BB22 | Sunday 9/27 Episode Recap
LIVE after the Sunday 9/27 episode of Big Brother All-Stars, your RHAP panel is here to recap it all! Hosting this All-Star panel is none other than Rob Cesternino (@robcesternino). Joining Rob, is Live Feed Correspondent and host of the daily Live Feed Update, Taran Armstrong (@ArmstrongTaran), RuPaul's Drag Race RHAPup host, Aman Adwin (@AmanAdwin), and RHAP Class of 2020 member, Aysha Welch (@AyshaLikeAsia)!
Rob, Taran, Aman, and Aysha run you through all of the craziness of the Sunday 9/27 BB22 episode, from the new HoH to this week's nominations! This panel shares their thoughts on who's playing well and who could be in trouble.
What are you hoping to see going into this week's TRIPLE EVICTION? How do you think this will shake up the game? Let us know on Twitter by tagging @RobHasAPodcast and using the hashtag #RHAP!
For more Big Brother check back tomorrow for The Slop, where Rob Cesternino will go over all the leftovers with Chappell and Challenge Mania host, Scott Yager. As always, Taran will be LIVE tomorrow morning to bring you the Live Feed Update with Sharifa Yasmin!
Catch up on more RHAP BB22 coverage:
BB22 | Saturday Roundtable Sept 26, 2020
BB22 | Why ________ Lost Week 7 | David Bloomberg & Jessica Lewis
RHAP B&B with Mike Bloom and Liana Boraas | BB22 Week 7 | Ali Lasher
BB22 | Week 7 Exit Interview | Sept 25, 2020
BB22 | Eviction Episode Recap | Thursday, Sept 24, 2020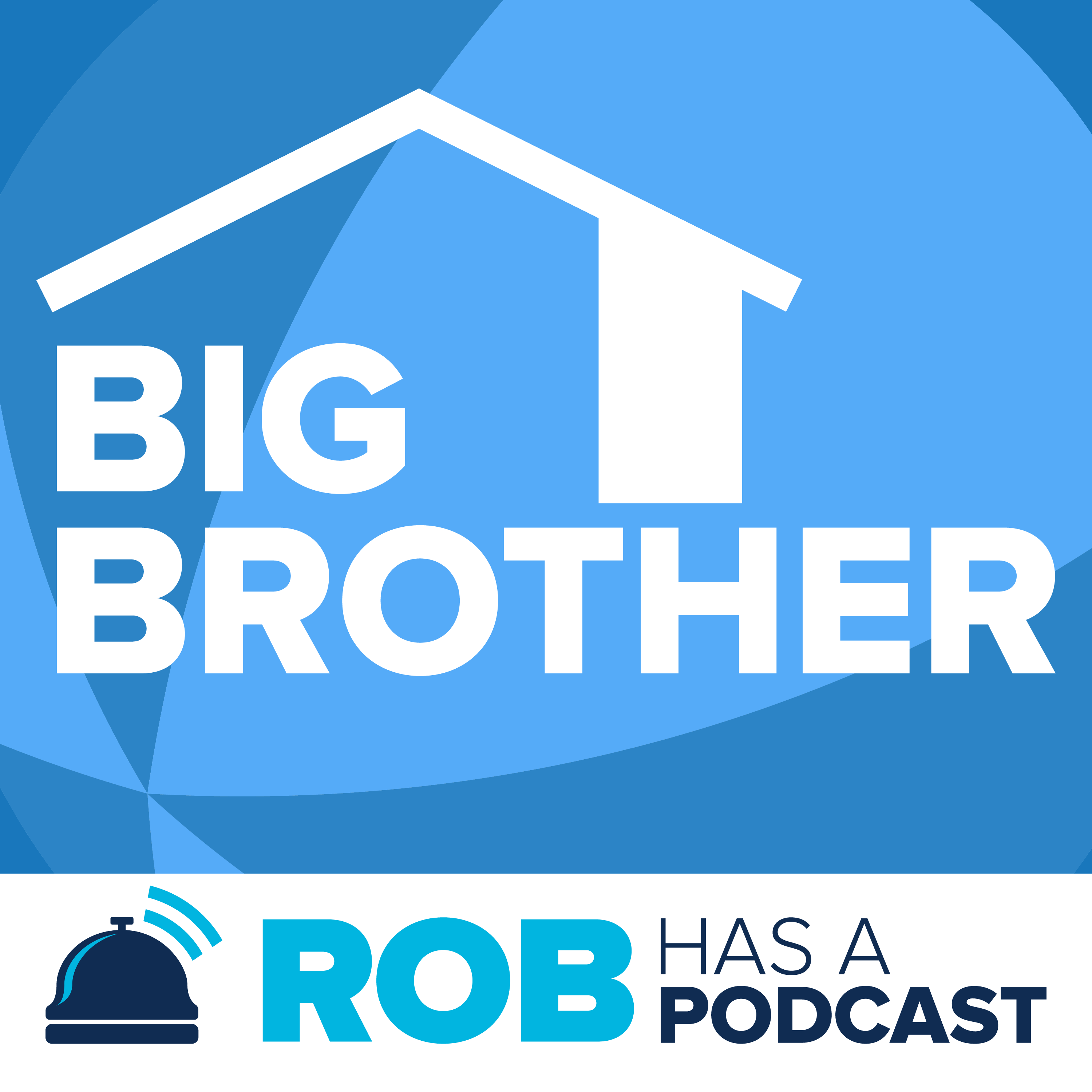 Big Brother Recaps & Live Feed Updates from Rob Has a Podcast
Big Brother Podcast Recaps & BB25 LIVE Feed Updates from Rob Cesternino, Taran Armstrong and more
Big Brother recaps, live feed updates and interviews with former Big Brother players from Rob Cesternino, Taran Armstrong, and friends of RHAP.