Big Brother Canada's Jordan Parhar guests on the podcast to discuss The Bachelorette Season 12 Episode 6, as JoJo Fletcher goes on a one on one date with Wells, as well as a two-on-one date with Derek and Chase.  Due to scheduling conflicts, Jordan joins Haley to talk about immediate reactions to the episode, and then answers audience questions and reviews the draft with Amy.
In this podcast, they talk about:
JoJo's dates in Argentina
Wells not having kissed JoJo and the guys teasing him for it
JoJo's one-on-one date with Wells in Buenos Aires at "Fuerza Bruta"
JoJo eliminating Wells and attending the concert alone
The soccer group date with Robby, Jordan, Luke, Alex, and James.
JoJo's shocking second two-on-one date of the season with Derek and Chase
JoJo choosing Chase over Derek
Derek crying in the limo while Don't Cry For Me Argentina plays for JoJo and Chase
JoJo's decision to give both Alex and James T. a rose at the rose ceremony
James talking about Jordan's entitlement while playing poker
JoJo's talk with Jordan
listener questions and more!
Amy and Jordan provide updates on the draft. Jordan is holding strong with the lead. Follow Scorekeeper George on Twitter (@GeorgeCTV) for full draft point results this week.
Follow Jordan (@JordanParhar), Amy (@RHAPrecapper) and Haley (@hstrong_) on Twitter and share your thoughts in the comments!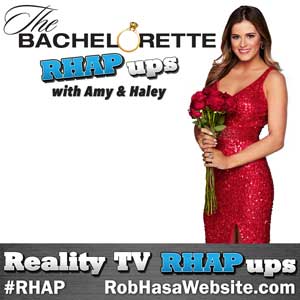 Subscribe to our iTunes Feed![/caption]
 How to Help Support RHAP
Become a Patron of Rob Has a Podcast | RobHasAwebsite.com/Patron