Amy (
@RHAPRecapper
) and Haley (
@hstrong_
) are back to preview the men competing this season on The Bachelorette and they continue the tradition of doing a draft– this time with special guest, Big Brother Canada's Jordan Parhar (
@jordanparhar
). Amy and Haley could not face the dominance of #Randworth again so decided to reclaim their reputation by inviting a new participant this year.
The Bachelorette this season is JoJo Fletcher, a 25-year-old house flipper who was the runner-up on Ben's season.
Haley run's through the draft point values this year, including three new additions. Follow George (
@GeorgeCTV
) for all the specifics on the draft scoring.
Amy, Haley, and Jordan then jump into their Draft selections, based solely on the 
men's photos and bios
 on ABC.com. Haley goes first, because her individual selections from last season did the worst. Amy goes second, and Jordan, assuming the placement of Randworth's win last season, makes the 3rd and 4th picks, and the draft proceeds as a snake draft.
Haley's Team 
1. Jordan (former pro quarterback, 27)
2. Chase (medical sales representative, 27)
3. Jake (landscape architect, 26)
4. Sal (operations manager, 28)
5. Peter (staffing agency manager, 26)
6. Ali (bartender, 27)
7. Daniel (male model, 31)
8. Vinny (barber, 28)
Amy's Team
1. Derek (commercial banker, 29)
2. Chad (luxury real estate agent, 28)
3. Alex (U.S. Marine, 26)
4. Coley (real estate consultant, 27)
5. James F. (boxing club owner, 34)
6. Will (civil engineer, 26)
7. Robby (former competitve swimmer, 27)
8. Jonathan (technical sales representative, 29)
Jordan's Team
1. Luke (war veteran, 31)
2. Grant (firefighter, 28)
3. Christian (telecom consultant, 26)
4. James Taylor (singer-songwriter, 29)
5. James S. (Bachelor superfan, 27)
6. Wells (radio DJ, 31)
7. Evan (erectile dysfunction expert, 33)
8. Nick B. (electrical engineer, 33)
Not Drafted (aka The Listeners' Draft): 
Brandon (hipster, 28)
Nick S. (software salesman, 26)
Amy and Haley will be back after
Monday
night's premiere episode when we learn which of the 26 men Jojo eliminates night 1.
Let us know whose draft you're liking (as long as you're spoiler-free like us!)- otherwise, follow along with our scores throughout the season to see who comes out on top.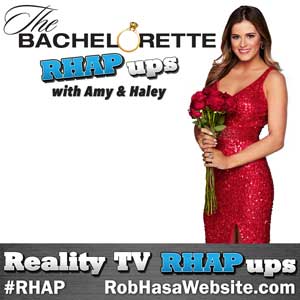 Subscribe to our iTunes Feed![/caption]
 How to Help Support RHAP
Become a Patron of Rob Has a Podcast | RobHasAwebsite.com/Patron