Amy and Haley talk about all the New York dates and Nick Viall's return to The Bachelorette season 11 with Kaitlyn Bristowe.
In this podcast they discuss:
the follow-up from last week's cliffhanger: Kaitlyn asking Clint to leave because she doesn't trust him
JJ crying about Clint leaving after throwing him under the bus
Kaitlyn deciding not to have a rose ceremony
the Doug E. Fresh rap battle date, which featured a strong performance from Corey with an E and Shawn's abs
Kaitlyn's reaction to seeing Nick V. backstage (along with Ashley I.)
Kaitlyn getting her hair done by "wacky" Ashley S. from Chris Soules' season of The Bachelor
Kaitlyn deciding to allow Nick to come back on the show, after they struck up an online friendship after her season aired
Jared's romantic one-on-one date at The Met, followed by a helicopter tour of New York City—is he a dark horse?
The guys' reactions to Nick V. possibly coming back
The Aladdin group date, which Chris "Cupcake" won
Which guys are looking strong and gaining points, and which guys are losing favor
Whether or not Nick V. is sincere or calculating
There's no draft results this week, but tune in next week to see if there is a rose ceremony or any more self-evictions!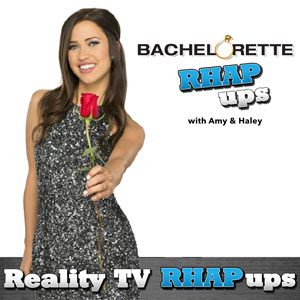 Subscribe to the Bachelor RHAP-up Podcast in iTunes[/caption]