Subscribe to The Bachelor In Paradise RHAP-up
Subscribe to Reality TV RHAP-ups (Main Feed)
Amy and Haley are thrilled to welcome Randy Bailey from Survivor: Gabon and Survivor: Heroes vs Villains back to the podcast to share his thoughts about Bachelor in Paradise, the new summer show from one of his favorite Reality TV franchises: The Bachelor.
Randy joins them to recap the key moments they can remember from each episode of the season, including:
reactions to the initial cast and the early pairings such as Dylan and Elise, Graham and Ashlee, and Robert and Lacy, as well as which cast members Randy would invite to a party or for a beer
Michelle K quitting and the reenactment of her backstory with Ryan Putz, the staff member who jumped off a hotel balcony in the name of love
Chris Bukowski's love story with Elise and noble gesture to give his rose to Michelle Money
Ben's letter from his girlfriend that Marcus found in his backpack
Marquel's kissing abilities
the troublemakers and pot-stirrers Kalon, Jesse and Lucy
Ashlee and Graham's one-sided relationship
the misleading previews the Bachelor is known for
theories on what was staged or twisted to create a story
the brief relationships of Zach and Jackie and Christy and Tasos
Michelle and Cody's relationship
theories on what went wrong between Sarah and Robert
Marcus and Lacy's proposal and chances of survival
They spend time discussing their disappointment in the finale and some changes they'd like to see as well as how ludicrous the rules were that Chris Harrison set forth. Randy also shares some insights about editing from his two stints on Survivor. Randy also takes listener questions on his overall feelings on the show, his experience as a wedding videographer, as well as his preferences for sleeping wear and pick up lines.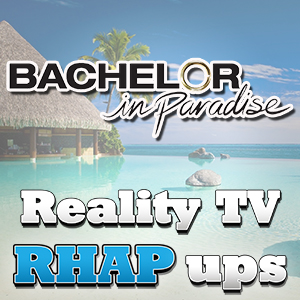 Click to Subscribe to
The Bachelorette
RHAP-up podcast[/caption]