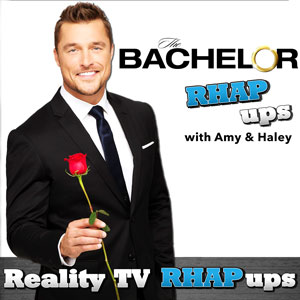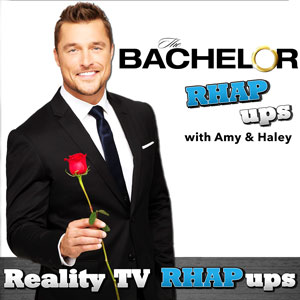 Subscribe to the Bachelor RHAP-up Podcast in iTunes[/caption]
In this special "Bachelor Cast Preview" edition of Rob Has a Podcast, Rob Cesternino is joined by Reality TV RHAP-up hosts Amy (@RHAPrecapper) and Haley (@hstrong_). Amy and Haley are excited to be back this January to resume their weekly coverage of all things Bachelor franchise on the "Bachelor RHAP-Up Show," as Season 19 of "The Bachelor" premieres on Monday, January 5th.
The Bachelor Fantasy Draft: Picking the Cream of the Crop of 30 Women Hoping to Find their "Soulesmate" Chris Soules
They start off by giving their thoughts on the upcoming season's new Bachelor, 
Chris Soules
, a 33-year-old sensitive and chivalrous farmer from a small town in Iowa who came in third place on last season of "The Bachelorette" with Andi Dorfman. Rob asks Amy if Chris is too "GU" (geographically undesirable) for most of these women, and Amy says she thinks that this was a factor in casting and there may be a lot of women who specifically "fell in love" watching Chris last season who would want to move to Iowa. He then asks Haley about her thoughts on Chris's strategy last year of writing secret admirer love letters.
Amy and Haley also point out that although Rob lost the fantasy draft last season, he did select Chris on his team, which leads to a discussion of some new changes in the scoring system for this season's draft. Now 15 points will be awarded for having the winning contestant and 12 points will be awarded to the person who has the next Bachelorette on their team. There will also be a 10 point bonus if there is "proof of coitus" with any of the contestants, as well as 1 point each for any contestants who will appear on the next season of "Bachelor in Paradise." And as with last year, it will also include points for who gets a rose each week, who scores an individual date, who gets some make-out action, and who goes on the hometown dates and who gets an invitation to the fantasy suites.
Then it's time to get the draft underway, and there's a super-sized cast of 30 women to contend with. Rob is prepared with the 30 names on a board and he has first pick because he came in last in the previous season. Amy selects second and the reigning champ Haley selects last, in a "snake draft" where she then gets 3rd and 4th pick. As always, "The Bachelor" RHAP-Up Show is a spoiler-free zone, so everyone is basing their draft decisions solely on the photos and illuminating quiz answers provided in the 
cast bios on ABC.com
.
The results of the draft are below. Rob is feeling good about his early picks, especially his top pick Michelle who he thinks has a great chance of winning and/or being the next Bachelorette. Follow along to the podcast to find out the rest of the rationale for these choices, as well as which ones are afraid of the dreaded "di-di" and which lady has a special "Beave."
Rob's Team
1. Michelle (25, Wedding Cake Decorator, UT)
2. Jade (28, Cosmetics Developer, CA)
3. Ashley I. (26, Freelance Journalist, NJ)
4. Becca (25, Chiropractic Assistant, CA)
5. Mackenzie (21, Dental Assistant, WA)
6. Megan (24, Makeup Artist, TN)
7. Amber (29, Bartender, IL)
8. Reegan (28, Donated Tissue Specialist, CA)
9.  Nikki (26, Former NFL Cheerleader, NY)
10. Juelia (30, Esthetician, OR)
Amy's Team
1. Tracy (29, 4th Grade Teacher, FL)
2. Jordan (24, Student, CO)
3. Tandra (30, Exec Assistant, UT)
4. Britt (27, Waitress, CA)
5. Kelsey (28, Guidance Counselor, TX)
6. Brittany (26, WWE Diva-in-Training, FL)
7. Samantha, (27, Fashion Designer, CA)
8. Amanda (24, Ballet Teacher, IL)
9. Nicole (31, Real Estate, AZ)
10. Trina (33, Special Ed Teacher, CA)
Haley's Team
1. Whitney (29, Fertility Nurse, IL)
2. Kaitlyn (29, Dance Instructor, BC)
3. Jillian (25, News Producer, DC)
4. Bo (25, Plus Size Model, CA)
5. Tara (26, Sports Fishing Enthusiast, FL)
6. Alissa (24, Flight Attendant, NJ)
7. Kara (25, Soccer Coach, KY)
8. Carly (29, Cruise Ship Singer, TX)
9. Kimberly (28, Yoga Instructor, NY)
10. Ashley S. (24, Hairstylist, NY)
Subscribe to The Bachelor RHAP-up podcast to join Amy and Haley each week for a full recap of "The Bachelor" and have fun following along during the season to find out whose draft ROSE to the top!
Then after this week's episode Amy & Haley will recap each episode for our REALITY TV RHAP-ups Podcast