Is there a better way to start 2014 than with a preview of America's favorite guilty pleasure, "The Bachelor?" Of course not!  Rob Cesternino welcomes media columnist Terry Terrones to preview the upcoming season of The Bachelor.
The following is Terry's scouting report for the new season:
It has been five long months since we've last gotten together. That's when Bachelorette Desiree Hartsock got over the heartbreak of Bad Hair Brooks leaving the show and settled on rebound guy Chris. It was titillating TV (or maybe I just like to write the word titillating).
The new Bachelor season starts this Sunday January 5 (or Juan-uary if you're a relentlessly creative ABC PR rep) and Monday January 6 in a two-part premiere that is sure to melt the hearts of accent loving, lonely women everywhere. I'll be along for the entire ride, poking fun at this ridiculous show that I enjoy watching for no justifiable reason.
For this season preview I watched the screener for "The Bachelor" season premiere. It didn't include the final rose ceremony but I will dish out some inside info on who you should be keeping your eye on. I did see who received the First Impression Rose but to avoid spoiling the premiere, I won't say whom (it's one of the women listed below). I've also checked out the cast bios on the ABC website.
For this preview we'll take a closer look at our Bachelor and eight interesting Bachelorettes (Out of 27!) from the premiere.
The Bachelor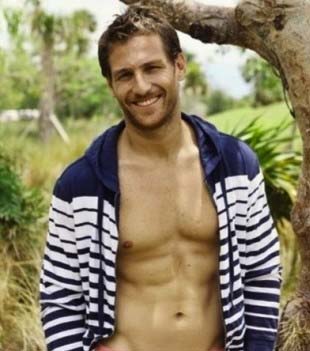 Name: Juan Pablo Galavis or as I like to call him, "JP" or "John Paul" because his accent fluctuates in intensity.
Occupation: A former professional soccer player, JP now spends his time as a "sports and entertainment consultant." But judging from the premiere he looks more like a Spanish translator for minor league sports teams.
Hometown: Miami, FL, although JP's path is a little more complex than that. He was actually born in Ithaca, NY and raised in Venezuela.
Last Season: Juan Pablo came across as the fun loving soccer player who really had no serious shot at "winning." Sure, Desi was smitten with his accent but either he never sent out a vibe that he was interested in her or he was too busy bro-ing it up with the other dudes to be taken seriously as a contender. Of all the previous Bachelors, JP probably received the least amount of air-time and didn't finish very high.
This Season: Every season the Bachelorette or Bachelor has to have an angle. Last time on "The Bachelorette" Desi was portrayed as an Oliver-esque, poor girl with a heart of gold that was unlucky in love. With JP's charming personality, we can expect a more fun loving season and his daughter Camila will play a significant role in the show when things need to get more serious. The drama, as usual on a season of "The Bachelor," will come almost entirely from the women. JP's too chill to get dramatic.
Prediction: I wrote this about Juan Pablo at the end of Desi's season finale (and yes, I'm about to quote myself):
"By the way, things that I plan on making fun of about Juan Pablo next season – 1) His Spanish accent 2) His crossed eyes 3) The ridiculous notion that a professional soccer player with a sexy accent has a hard time finding women to date and 4) The times his voice goes from Ricardo Montalban to Kermit the Frog (don't tell me you didn't notice it). I'm very excited about the Juan Pablo season."
I haven't been this pumped for a season of "The Bachelor" since Fake Jake Pavelka took us on the wings of love and picked future "Bachelor Pad" villain Vienna as the love of his life. Both Jake and Juan Pablo are always aware of where the camera is but that's about where the similarities end. JP is much more sincere, so I'm hoping for a little more honesty to go along with that photogenic awareness.
The Bachelorettes – The interesting ones (so far) based solely on their bios and the premiere episode.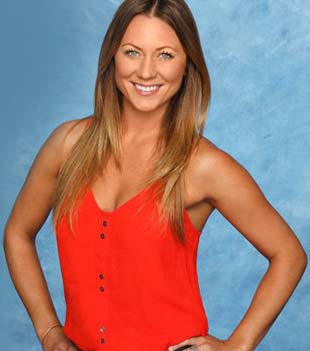 Name: Renee, aka The MILF with abs you could wash clothes on
Occupation: Real Estate Agent
Hometown: Martha's Vineyard, MA
Archetype: Sensitive, caring woman who loves cheesy chick flicks. She lists "The Vow" and "The Notebook" as two of her favorite moves along with "Top Gun."
Potential Plusses: She has a son named Ben. This connected her to JP pretty quick.
Potential Negatives: Renee might be too much of a perfect fit and those never seem to work out. Also, having a kid might hurt, not help her cause. Blending a family can be tough. That and she just might be too old. After nailing all manner of 20-somethings in Miami, JP might not be digging a 32-year old single mom.
Prediction: Being a single parent will keep Renee in the game for a while but I'm not sure JP wants to date the female version of himself.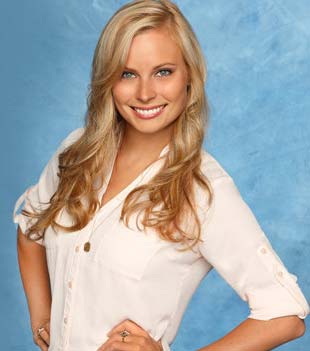 Name: Chelsie, aka The Ditzy Blonde
Occupation: Science Educator (lord help the children of Ohio)
Hometown: Lexington, OH
Archetype: The girl who just wants to have fun.
Potential Plusses: She'll appeal to JP's playful side. Chelsie is drop dead gorgeous and seems to be fun loving and goofy. Of course, that could describe a lot of 24-year old women.
Potential Negatives: Her age and her IQ. A 32-year old single dad (if he's a responsible one) has no business getting into a relationship with a 24-year old. Sure they're fun to fool around with but they just don't have enough life experience. That and Chelsie would have been 19 or 20 years old when his daughter was born. That's kinda weird. Chelsie also isn't the brightest bulb on the tree, she looks and acts like Barbie come to life.
Prediction: Chelsie is very easy on the eyes but I'm pretty sure JP is used to being around attractive women. If she doesn't prove there's more to her than just a good time, Chelsie has no chance.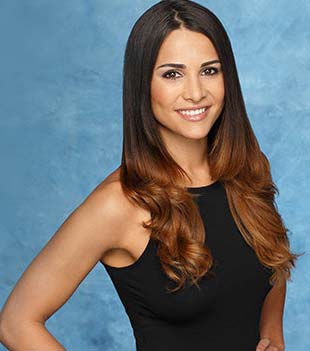 Name: Andi, aka The Terminator
Occupation: Assistant District Attorney
Hometown: Atlanta, GA
Archetype: The girl who gets what she wants, no matter who she has to kill to do it.
Potential Plusses: Andi is smart, passionate about her job and is very ambitious. In many ways she seems to be Juan Pablo's opposite, and as the old saying goes, opposites attract.
Potential Negatives: She's aggressive. Some guys like that, others don't. It just depends on what JP's flavor is. If he likes women who tell him, "I'm used to being in control" like Andi did in the season premiere, than maybe it'll work out. For me, that's a GIANT red flag.
Prediction: Andi is a toss up. Her tough exterior could get her booted right away, but if she shows Juan Pablo her softer side she could "win" the whole thing.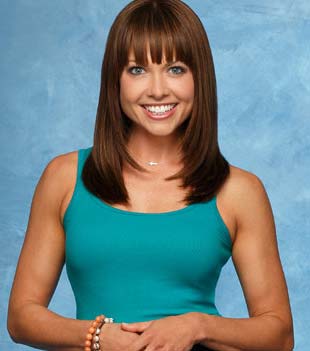 Name: Amy J, aka The Goofball
Occupation: Massage Therapist
Hometown: Apopka, FL
Archetype: The zen chick who is laid back yet oddly energetic at the same time.
Potential Plusses: Amy matches up well with Juan Pablo's euro side (Yes, I know Venezuela is in South America but certain countries in SA have a euro feel to them), she likes to eat, laugh and has a worldly view.
Potential Negatives: During the premiere Amy J came across as sexually repressed (she seems a little too into the message they show her giving). Amy J even says during the show, "I want a man who wants to be rubbed by me!" because none of her boyfriends have wanted her to give them massages. Red flag! If your boyfriend or girlfriend was a message therapist wouldn't you insist on them messaging you daily?!? Does she scare dudes off so quickly that she can't get one to stick around long enough to get a message? Something about her is just not right.
Prediction: Amy J is entertaining for viewers, but despite giving Juan Pablo a rub down during the premiere, I don't think she has a shot.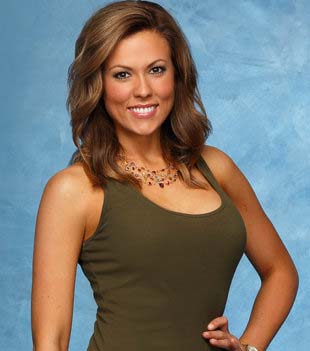 Name: Lauren H, aka The Crier
Occupation: Mineral Coordinator
Hometown: Edmund, OK
Archetype: The emotionally unavailable one who doesn't realize she's emotionally unavailable.
Potential Plusses: None for Juan Pablo, only for viewers. Lauren wins the "Jesse Pinkman Visine Award" for most tears shed during the premiere episode. Lauren was recently dumped by her single dad fiancee just before they were to get married. Naturally being on "The Bachelor" is a good way to get over that.
Potential Negatives: She'll be booted so fast we'll never find out what a Mineral Coordinator is. Is that a fancy term for someone who makes Pet Rocks or does she have a Masters degree in geology? Chances are we'll never know.
Prediction: Lauren H looks like someone who has been on this show before but I just can't place it. I predict Chris Harrison reveals that Lauren was on the "Bachelor Pad" and when she found out Juan Pablo was the Bach, jumped at the chance to be on the show. As for her winning JP's heart? No way The Crier gets close.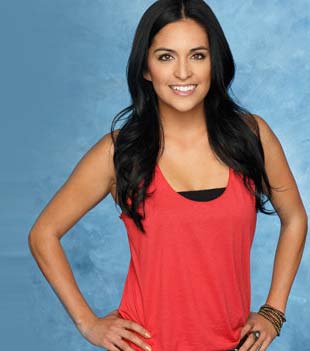 Name: Valerie, aka The Villain
Occupation: Personal Trainer
Hometown: Sutter, CA
Archetype: The woman who is "in it to win it."
Potential Plusses: Check out this quote from Valerie during the premiere, "Not only am I a pretty girl but I'm not afraid to file these things down (her fingernails) to scratch some eyeballs." Ladies and gentlemen, this season's villain!
Potential Negatives: Valerie talks a good game but can she back it up? It's one thing to act like you're tough in your mini-bio when you're all by yourself, but can Val really throw down with a bunch of other competitive women? For my sake I hope so.
Prediction: How far Valerie goes all depends on what kind of villain she is. If she's in your face and confrontational like Tierra she won't go far. But if she's sneaky and sly like Michelle Money, Val can do well. Either way, I don't see her winning.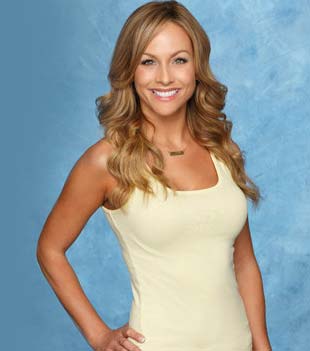 Name: Clare, aka The Socially Awkward One
Occupation: Hairstylist
Hometown: Sacramento, CA
Archetype: The bachelorette who is in over her head
Potential Plusses: Clare is the type of bachelorette who makes for great TV. In the span of five seconds she can go from giddy to crying. She speaks in sentences that don't really make sense at first ("There was something wrong with my Dad's brain. He had brain cancer.") and doesn't really pick up on social cues. Clare actually came out of the limo with a fake baby bump. No joke. She's also the type of contestant who feels emotionally connected to the Bachelor before even meeting him. She's the complete package. For viewers, not Juan Pablo.
Potential Negatives: Did you not read the paragraph above? Clare is TV gold.
Prediction: Clare will have an emotional exit from the show. She'll think there's a connection between her and JP and the next thing she knows she's gone.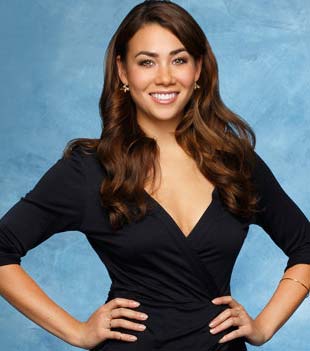 Name: Sharleen, aka The Underdog
Occupation: Opera Singer
Hometown: Ottawa, Canada
Archetype: The woman who tried out for the show on a dare, ended up getting picked and really isn't sure she wants to be there.
Potential Plusses: Sharleen sticks out like a sore thumb, as if her mom dropped her off and forced her to go meet Juan Pablo. She doesn't seem all that interested in the process, let alone JP. In fact, Sharleen gives the impression that she was counting on getting booted on the first night and went on the show just to have an interesting story to tell her friends. But her indifference, combined with her unusual job and her time spent in Europe, seems to attract Juan Pablo to her for some reason. Sharleen is not particularly charismatic but her time on the show was the most real "blind date moment" I've seen on a premiere Bach episode in a long time.
Potential Negatives: Juan Pablo wastes camera time with a "normal" woman instead of spending time with some of the more insane ones.
Prediction: I have no clue. Sharleen seems genuinely surprised that Juan Pablo was interested in her and when he does, her attitude changes from "complete lack of interest" to "maybe I can get this greased BB out my ass and have some fun here." Although I guarantee you that the word "fun" for Sharleen is a lot different than it is for the other women. Her swimsuit is probably a one piece.