Winner of Survivor: Panama (Season 12): Aras Baskauskas
Aras Baskauskas was named the winner of Survivor: Panama (also known as Survivor: Panama — Exile Island) (Season 12) during the finale on May 14, 2006. He defeated runner-up Danielle DiLorenzo by a vote of 5-2. At the time of his win, Aras was a 24-year-old yoga instructor from Santa Monica, California. Aras was incredibly personable and well-liked and was able to overcome long odds to win the final Immunity Challenge, make it to the Final Tribal Council, and ultimately win the game. Aras has the record for most votes against that counted amongst winners with 9 votes.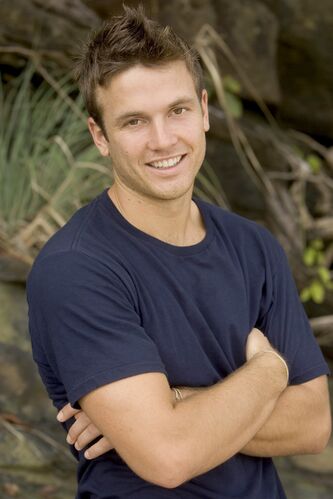 In addition to Survivor: Panama, Aras competed on Survivor: Blood vs. Water (Season 27). He was voted out on day 21, eliminated in a Redemption Island duel on day 25, finishing in 11th place.
Aras Baskauskas's Appearances on Rob Has a Podcast