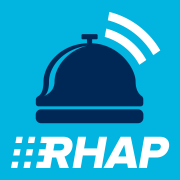 First came the podcast… then the website… now, Rob Has An App!
Now available for free on iOS and Android, the RHAP app give you access to content like:
The RHAP app was made by Eric Betzler, a fan of the podcast. If you have questions, issues, or would like to request a feature, please email rhapapp [at] robhasawebsite [dot] com.