Winner of Survivor: All-Stars (Season 8): Amber Mariano
Amber Mariano (formerly Amber Brkich) was named the winner of Survivor: All-Stars (Season 8) during the finale on May 9, 2004. She defeated runner-up Boston Rob Mariano by a vote of 4-3. At the time of her win, Amber was a 25-year-old administrative assistant from Beaver, Pennsylvania. Amber aligned herself with her future husband Boston Rob Mariano, and she lied under-the-radar while helping herself and Rob get to the end together. She then took advantage of the jury's resentment against Rob to win the game.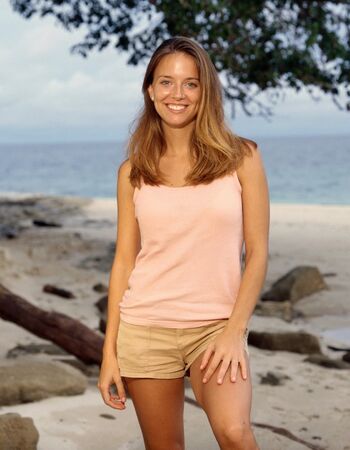 In addition to Survivor: All-Stars, Amber competed on Survivor: The Australian Outback (Season 2). She was voted out on Day 33, finishing in 6th place.
Amber also competed on The Amazing Race 7 with her then-fiancée Boston Rob Mariano where they made it all the way to the final leg, ultimately finishing in 2nd place.
Amber and Rob also later competed on The Amazing Race All-Stars as newlyweds and were eliminated in the fourth leg, finishing in 8th place.
Amber Mariano has not yet appeared on Rob Has a Podcast.