Rob Cesternino welcomes Media Columnist from the Colorado Springs Gazette and Chief RHAP Bachelor / Bachelorette Correspondent, Terry Terrones (@TerryTerrones) to the podcast for the very first time to talk about the new shows premiering on broadcast TV this fall. Terry has watched over 40 pilots supplied to him by the broadcast networks and joins Rob to reveal his picks for the 5 best and 5 worst of the new tv season:
The 5 Best Shows are listed below, AVOID READING BELOW IF YOU WANT TO BE SURPRISED ON THE PODCAST: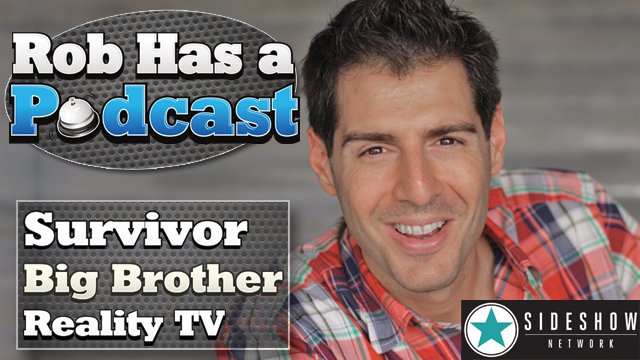 5) "The Blacklist," NBC, premieres Sept. 23
Terry explains why he really likes the new NBC drama starring James Spader as a criminal mastermind teamed up with Elizabeth Keen (played by Megan Boone). Rob wants to know how this show is different from the current NBC show Hannibal and Terry explains that the show is much different in tone.
4) "Dracula," NBC, premieres Oct. 25
Terry selects another NBC pilot for his #4 best new show of the fall. Terry says that there is plenty of pushing of the envelope here in terms of sexuality and violence for a primetime show. The show stars Jonathan Rhys Meyers as an American entrepreneur who is attempting to bring science to Victorian society. Rob thinks that this could be interesting and feels like the vampire audience has not been properly serviced by "True Blood" over the last few years.
3) "Hostages," CBS, premieres Sept. 23
Another exciting show this fall is the highly serialized drama, "Hostages". The premise is that Ellen Sanders (Toni Collette) is a doctor who is performing surgery on the President of the United States. A terrorist group takes her family hostage and tells her if she doesn't kill the president, her family will be murdered. Rob thinks this sounds like a great idea for a movie, but wonders if this might resemble some of the unpopular parts of 24 after a few episodes (Kim with the cougar, amnesia, everybody is a mole).
2) "Marvel's Agents of S.H.I.E.L.D," ABC, Sept. 24
The highly anticipated comic book adaptation from Joss Whedon comes in at #2 on Terry's list. Terry says that she show will deliver both for fans of the Marvel comic book series and for people who are not that familiar with the backstory. Clark Gregg reprises his role as Agent Phil Coulson leading a team investigating super human events around the world. Terry hopes that the series can keep up the big budget special effects over the course of an entire TV season.
1) "Brooklyn Nine-Nine," FOX, premieres Sept. 17
Terry himself was surprised to have liked the pilot for "Brooklyn Nine-Nine" as much as he did. Rob could not have been more stunned to see this show not only on the "best" list but also at the #1 spot. Terry thinks the show makes great use of the former SNL star, Andy Samberg and surrounds him with a very funny supporting cast which includes Andre Braugher as the unit's commanding officer.
Honorable Mentions:
Terry cites a few additional shows which missed the cut for the Top 5 which included "Sleepy Hollow" (FOX), "Super Fun Night" (ABC), "The Tomorrow People" (CW), "About a Boy" (NBC), "The 100" (CW)
5 Worst Pilots:
Terry's list also includes the 5 shows that he thought had the worst pilots which were: "Welcome to the Family" (NBC), "Sean Saves the World" (NBC), "The Millers" (CBS), "Mom" (CBS), & "Dads" (Fox)