Once again, we are back with weekly Reality TV RHAP-Ups coverage of Celebrity Big Brother UK!  This episode, Curt Clark (@curtclark) and Malory Beazley (@malorybeazley) cover the (shortened) first week in the CBBUK house.  Now that all the fanfare of Launch Night has died down and we've had a few days to see our housemates in action, Curt and Malory revisit the cast and issue their "second impressions" of the line-up, discuss the various dramas that transpired in the first couple days, and the outcome of the first set of live, face-to-face nominations from Friday night.  Topics include:
Who is the real Katie Hopkins?  Will she be likable?  Malory and Curt discuss "The Most Hated Woman in Britain," and whether we're seeing a mask or Katie as she truly is.
Is Perez Hilton overdoing it?  Both Malory and Curt agree that his "pre-game research" seems a little off-putting and that he comes off like he's interviewing more than he's conversing…but how will this ultimately impact his game?
Is Ken Morley a creeper, or just an adorable old man?  And is Jeremy Jackson a creeper or…yeah.
Is the connection between Cami-Li and Calum Best going anywhere?  Malory and Curt discuss the bond between these two, as well as SneakerGate.
Is there more to Patsy Kensit, Alicia Douvall and Kavana than meets the eye?  None of them made a huge impression on Curt or Malory in Week 1…but they also don't see any of this threesome being up for eviction any time soon.
How are Nadia Sawalha and Michelle Visage stacking up?  Nadia and Sawalha are Curt and Malory's picks to win (respectively) and both continued to make a good impression during the first couple days.  But will Keith Chegwin prove to be stiff competition?
Who is likely to go home

on Tuesday

?  Alexander O'Neal, Chloe Goodman and Ken Morley are on the chopping block…but who will still be here

on Wednesday

?
Join Malory and Curt next weekend when they cover all the action from Week 2 in Celebrity Big Brother UK!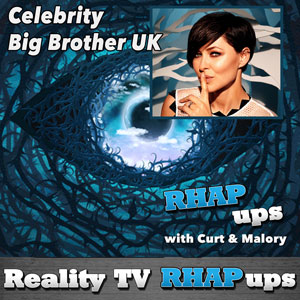 Subscribe to Reality TV RHAP ups
Follow Celebrity Big Brother UK all season long by subscribing to Reality TV RHAP-ups:   iTunes Link   |   RSS FEED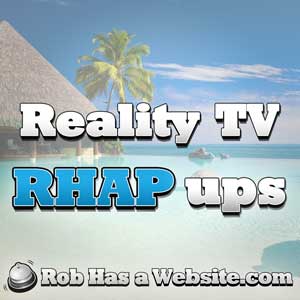 Click to subscribe to ALL of Reality TV RHAP-ups[/caption]