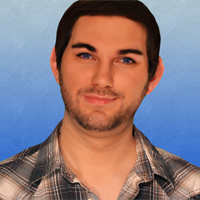 The following is a video blog from RHAP Contributor, Eric Curto (@Realityrecaps)
Hi race fans!  Eric Curto here with your week 6 Amazing Race recap!  So sorry to be late with this recap but mother nature is still reaping havoc on us here in NY.  No worries though because I have a jammed packed recap for you that you won't want to miss!  I have some interesting information on what the twins really wanted to do with the money, why the ice cream challenge was extremely hard for the gay goat farmers and an exclusive PSA from Ryan & Abbie!  Of course I'll be breaking down who is in, who is out (if anyone) and all the drama as well.  Now you may have watched The Amazing Race already, but you haven't seen my comedic take on things.  So sit back, relax and get ready for your recap!
Want to get involved with the recap?   Then chat with me during the show over on twitter @RealityRecaps or in the comment section below this video.  Because your questions, comments or suggestions could make the next recap video!